Application
The unit is ideal for water heating in commercial and industrial occasions, whcih can help greatly lower the energy cost and benefit to the environment.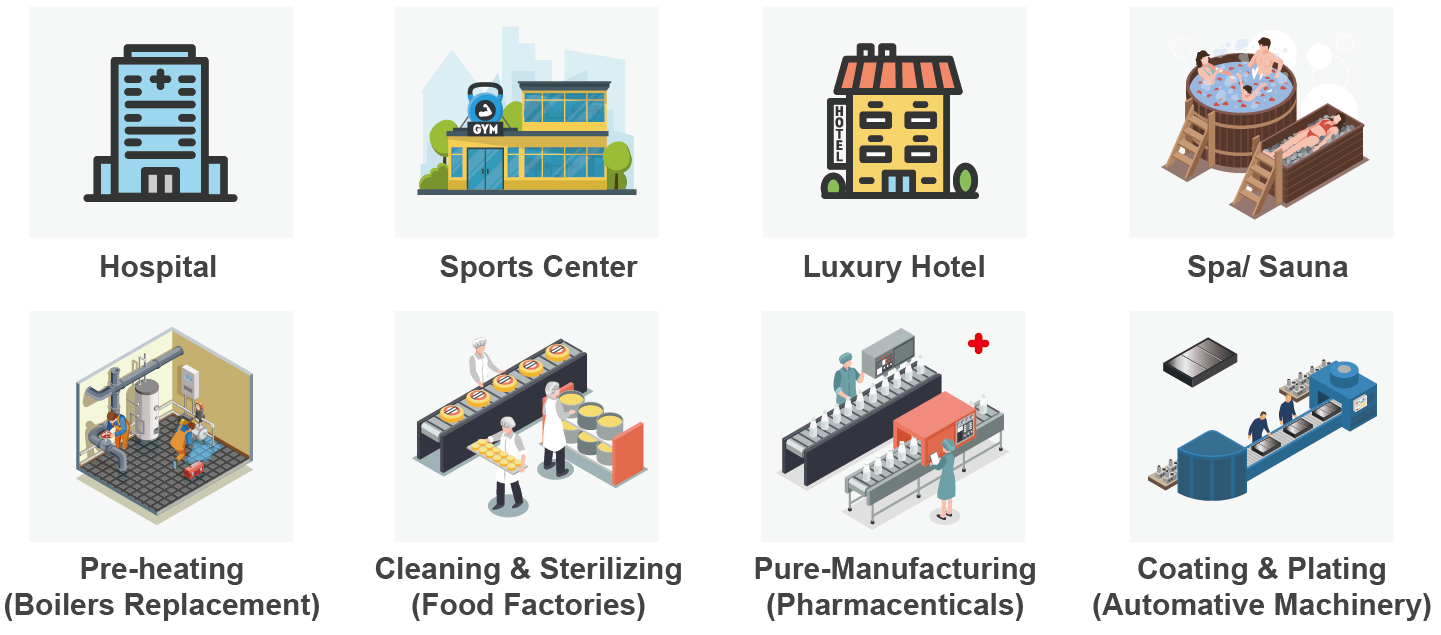 Powerful Performance
HeatForce Series is able to work under wide temperature range from -20℃ to 90℃ with the highest COP up to 4.5. Moreover, the unit adopts the most environmental friendly CO2 refrigerant which helps the unit to product super high temperature 90 ℃ hot water instantly and enbable the unit to work stably even under -35℃.