Powered by i-Aquatech Technology

stands for the newest optimized technology specific to PHNIX swimming pool heat pump products.
Powered by

, the heat pump runs at PHNIX unique inverter technology, maintaining the max stability and greatly reducing the energy consumption during running.
Moreover, heat pump with

technology can create an extraordinary quiet swimming environment for users for super low noise it will produce.
Also, heat pump powered by

uses the most leading designs both on internal structure and appearance, enabling the unit to run with high efficiency, installed flexibly and perfectly blending with your swimming environment at the same time.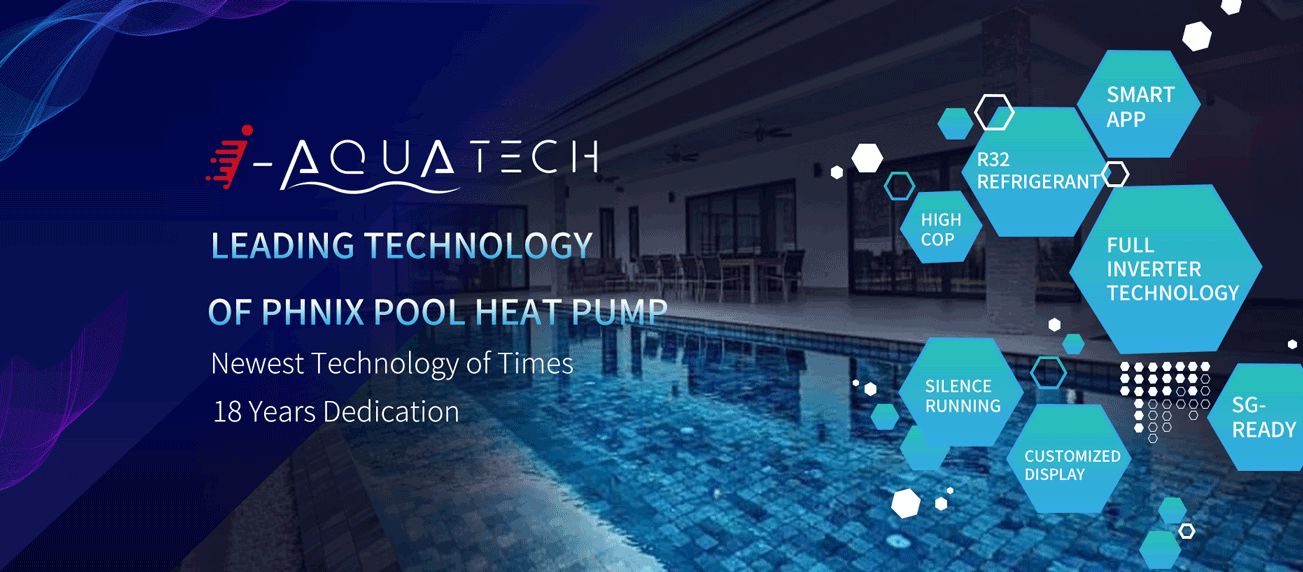 Broad Climate Suitability
The unit can adapt to wide climate. Under lab test, it keeps stable operation in -15℃ to 55℃. This character makes the unit suitable for markets all over the world.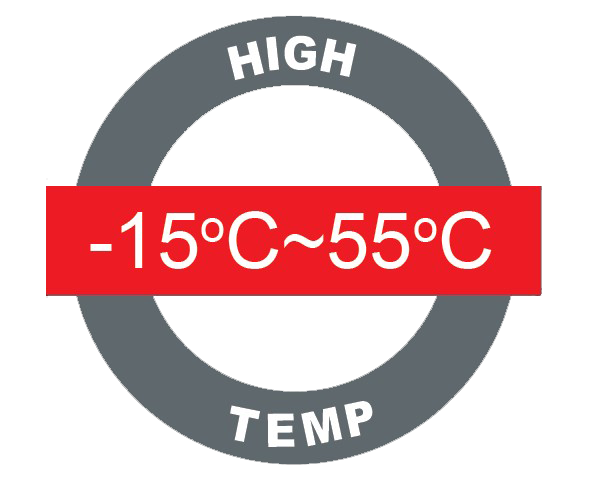 Soft Starting
When the machine is turned on, its soft start technology avoids a sudden fluctuation in the power supply, which protects the circuit.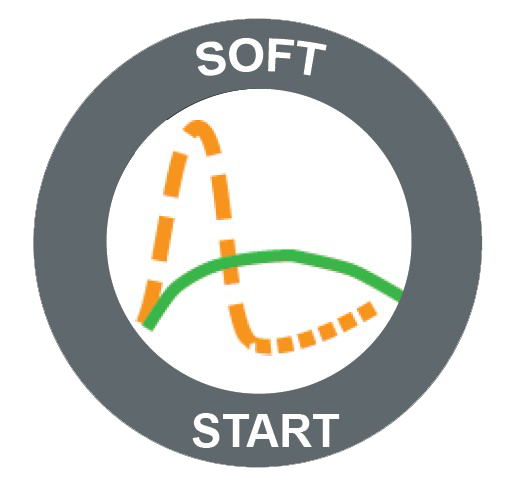 Low Noise
The DC inverter fan with special design blades not only saves energy but also helps to keep the operating noise 20% lower.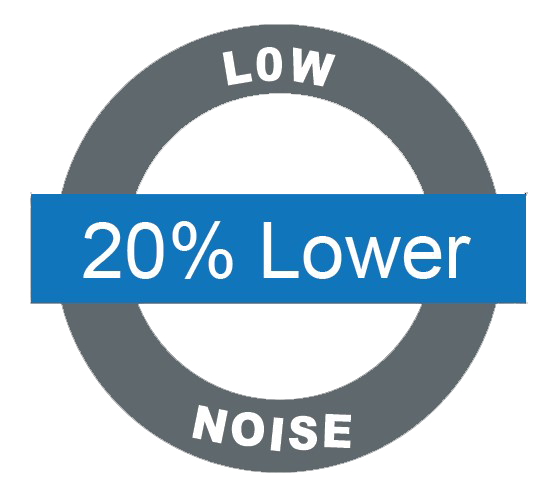 Fluorine-cooling for Driver Board
The central electric control box with PHNIX self-developed driver board inside adopts fluorine-cooling technology, helping heat dissipation of the drive board, to ensure an efficient operation.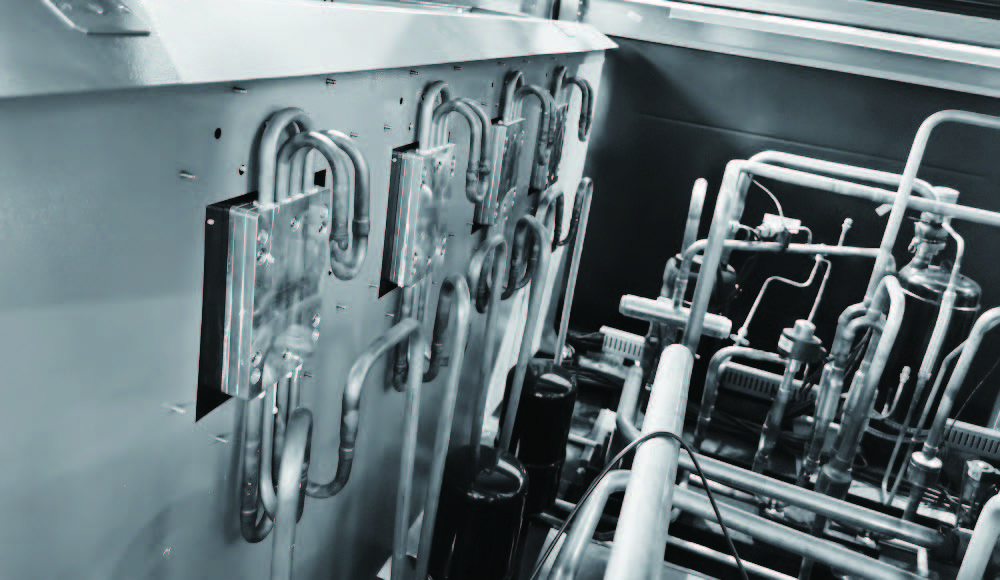 Powerful Central Control & Remote Control
In terms of central control, the unit adopts an PHNIX self-developed driver board that widely proved by the market. Equipped with a 64-bit chip, 0.1oC accurate temperature control, and PID automatic defrosting, the unit has a powerful control system with two types of display for option (color screen or LED blue screen). What's more, for European market and Australia market, DTU is available for the unit which makes the unit convenient to deals with maintenance issues.