EASY Installation
Ceiling Installation: Adapt to Different Home Layout. Wall-Mounted Installation: Easy Installation and Maintenance.
Degradable and Eco-friendly
The ERV exchanger adopts non-polluting energy recovery technology to realize the energy transferring between fresh air and discharge air. Thus, it reduces the indoor temperature loss caused by ventilation.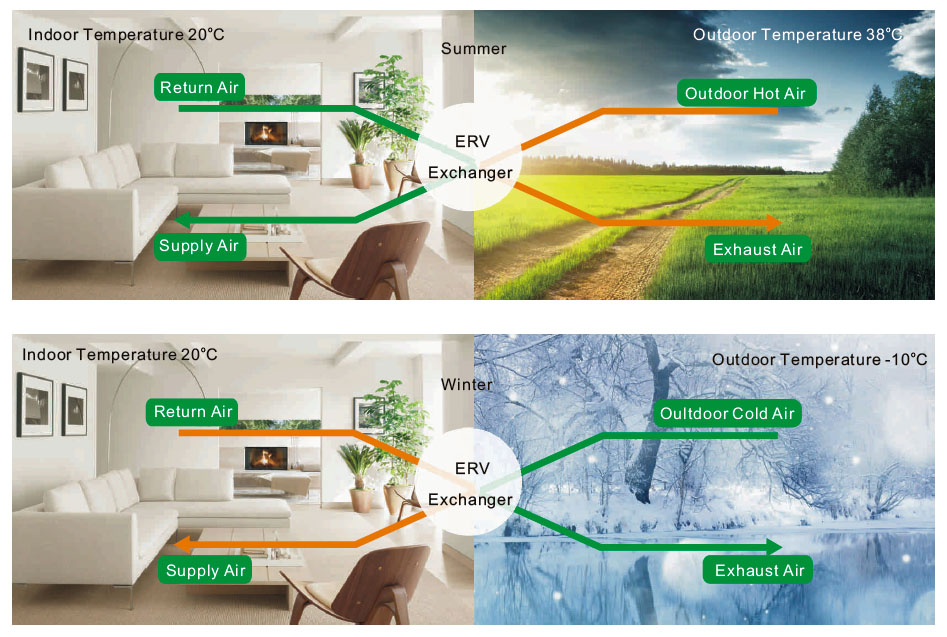 50% Low Weight than Steel
Reduce Vibration and Noise
Porous Silencing Make a Quiet Home.
The technology adopts silencer of structure with 1mm holes and dissipative muffling method. It greatly lowers down the noise as follows:
· Reduce 8-10dB at High Frequency
· Reduce 4-6dB at Low Frequence
No Deformation (Running at -40℃-130℃)
Water Proof