COP 20.4
i-ForceLine Max can reach a COP as high as 20.4 at Air 27°C/ Water 26°C/ Humidity 80%, which is certified under TUV Rheinland.

Full DC Inverter Technology
i-ForceLine Max stands out from the market because of its full DC inverter technology, DC compressor & DC fan motor. The DC full inverter technology enables the unit to adjust its strength from 10% to 90% according to user's requirements when heating swimming pool.
Less Installation Space
With the innovative vertical exhaust design, i-ForceLine Max can be installed next to any pool even though in tight space.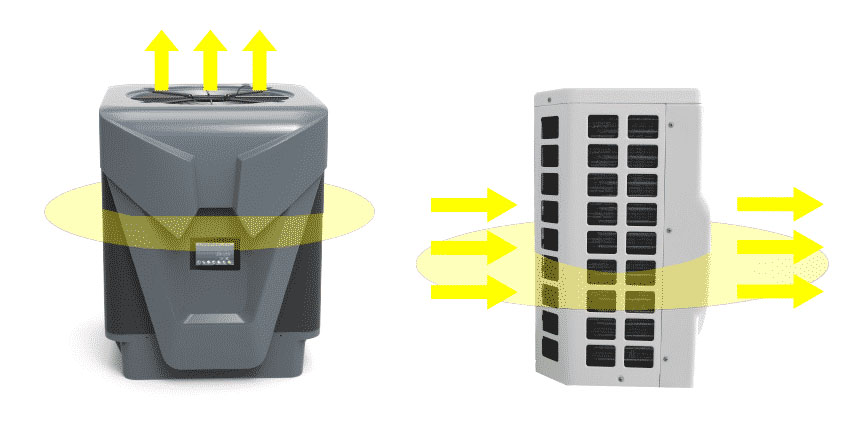 Soft Starter
i-ForceLine Max achieves completely soft switching at the startup stage from an intensity of 0A to 28A(at maximum), while the normal ON/OFF heat pumps start in a current intensity over three times higher, which will greatly impact the family electricity system.