R32 Refrigerant
Compared to the refrigerants widely used today, such as R22 and R410A, R32 has a global warming potential that is two-third lower. R32 is also remarkable for its small environmental impact, which speeds up its popularity in the industry.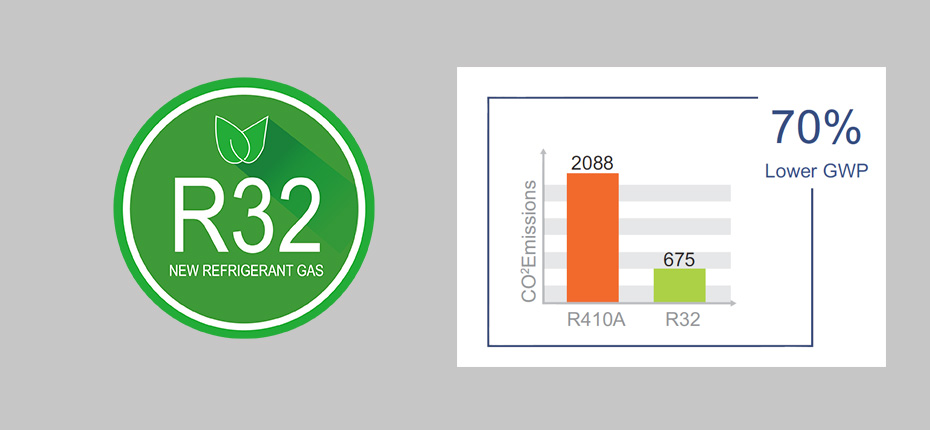 Save Energy and Speed up Heating Time
The units can change the operating frequency of its compressors and fan motors automatically according to user's heating or cooling demand, achieving stepless and fast heating.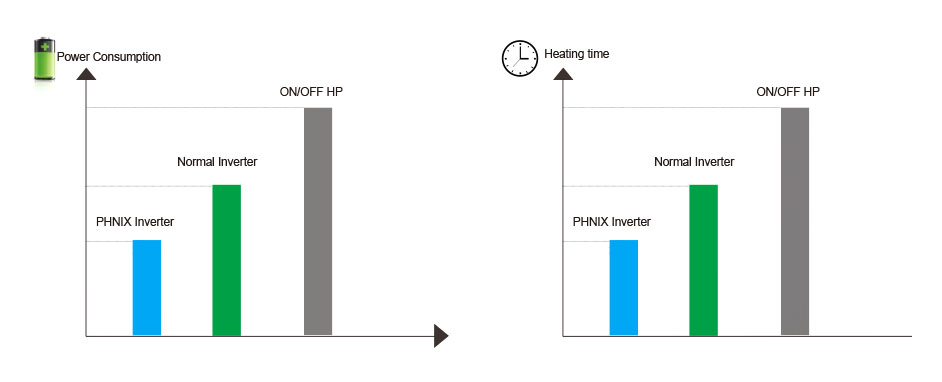 Stay Silent and Peaceful in Your Backyard
i-ForceLine X inverter heat pump works very silently thanks to its unique ventilation internal system.
PHNIX specially provides a silence mode to make sure a peaseful life for you as well as your neighbor.

5-inch Colorful Touch Screen
Unlike normal inverter pool heater, PHNIX Inverter has a high-end controller with 5-inch colorful touch screen. Temperature and power consumption curve makes users always be clear of the energy use situation.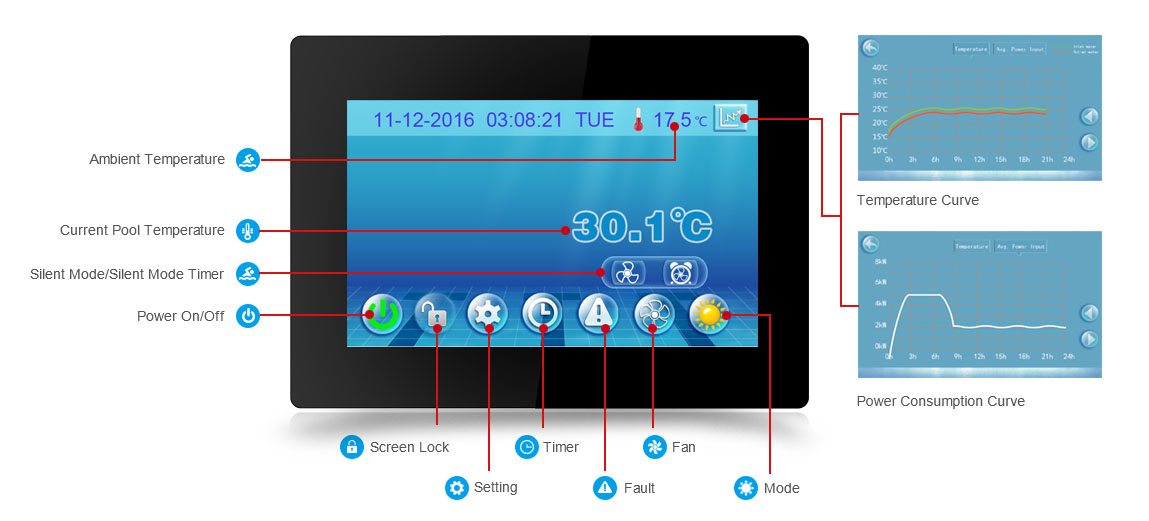 Smart PCB
PHNIX Smart PCB in the heat pump managers the parts and functions of the unit to work in order, making inverter stronger.