Multiple Functions
Beautiful Design: 12 mm thickness button display
Remote Control: Handy APP for Multiple devices control All-in-one
More Considerate: Intelligent Self-study function to create a daily schedule for your home
Smarten up your home! Create your personal home daily routine.
Balance the temperatures around your home to make you comfier with less energy cost and offer Wi-Fi connectivity in a stylish touch and button combined device that could learn your daily routine and create heating and cooling schedules accordingly.
Your one-stop control idea for you home!
The thermostat can be used to control your HVAC system at home, such as fan coil and floor heating, heat pump system for domestic hot water, fresh air EVR system and other smart home devices, such as smart electric curtain, intelligent speaker etc. As the thermostat is smart, it can be remotely controlled simply with a handy APP on your smartphone via wifi connection.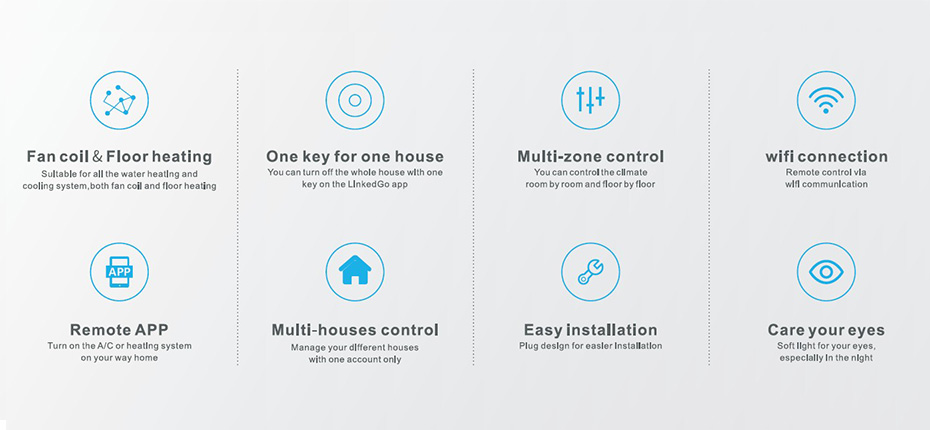 Simple and Clean Design
One button design for easier operation
Simple square shape design with clean line and ultimate thin12mm thickness
Gentle soft light display
Exclusive design with Superior texture
The hardware feels elegant with superior material. With an excellent tactile control combined with button design, it is easy to easy to configure and program the thermostat.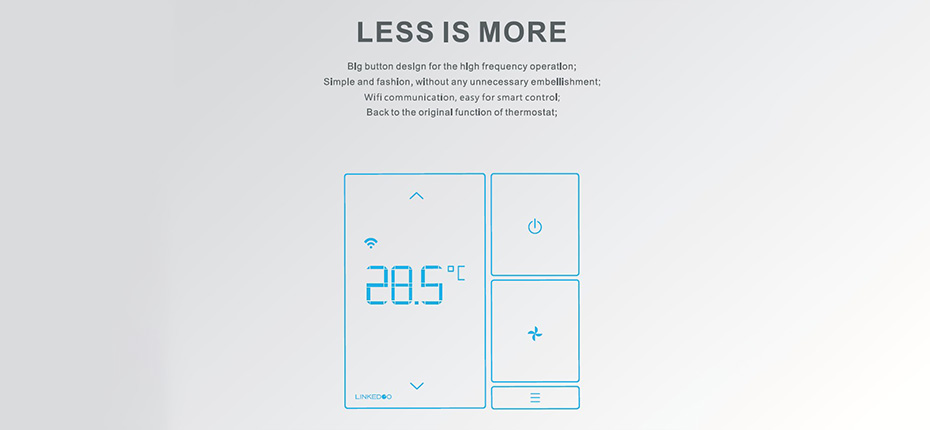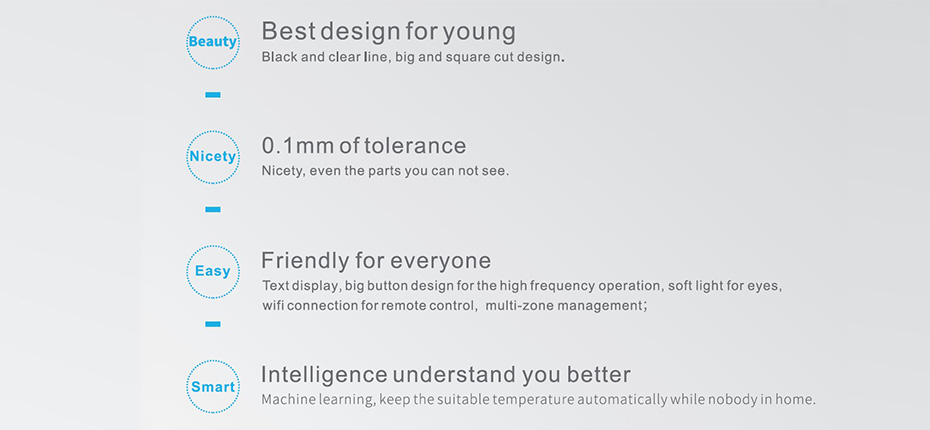 Intelligent
Thanks to the smart control technology, the thermostat can learn your daily HVAC using habit and adjust the room temperature by itself. Then it can generate the best daily schedule for temperature controlling to you save you energy.
As the thermostat can also be used in your fresh air ERV and HVAC system, it will automatically inform you when your filter needed to be clean.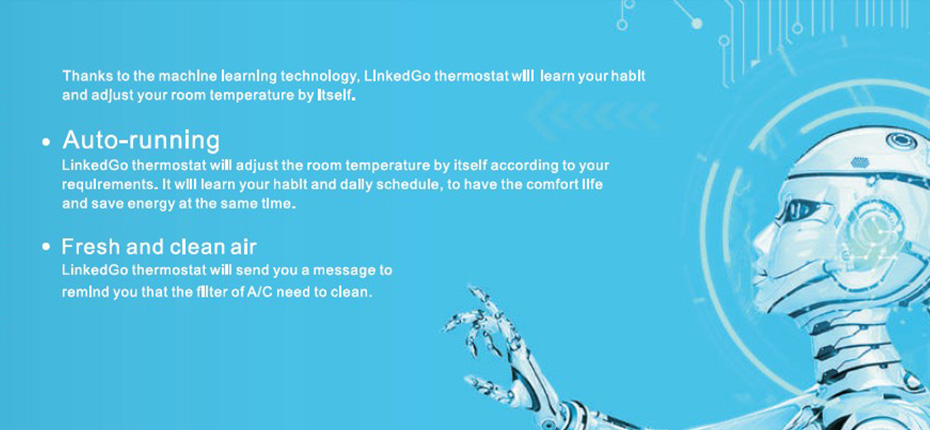 Customized service available
UI can be customized according to differenct needs of different countries and different preference of the customer.

PHNIX has a srtong R&D team with more than 100 people and a special team is specially worked for display developement and designs, so PHNIX can satisfy the need of different customers on the designs and customization.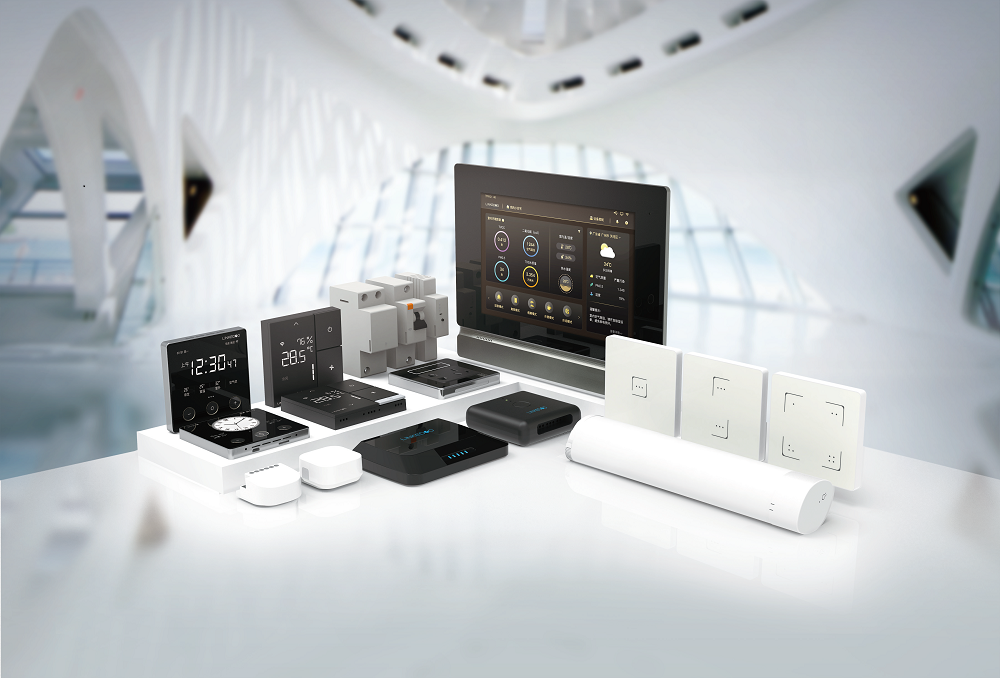 Wi-fi Connection
The thermostat is equipped with Wi-Fi circuitry that allows you to connect the device to your home network and the internet. They can be controlled from a mobile device such as a smartphone or tablet using a free mobile app, and some models also let you control things from a web browser.
Applications