GUANGZHOU, China, July 13- Due to the accelerated economic recovery and long sustained high temperatures, the electricity demand of Guangdong province in China continues to rise. In particular, the demand in the manufacturing industries are strong and are expected to grow even stronger in the coming four quarter. According to official statistic, from January to April, the electricity consumption of manufacturing industries in Guangdong province have increased year-on-year by 32.2%. PHNIX is one of these manufacturers who has a rapid growth in business in this and the last season and will have increasing demand for electricity.
From the late April, Guangdong Province has been experiencing continued high temperatures. An astonishing high temperature of up to 35°C was recorded which was 4°C higher than the same period in the last year. Under the "barbecue" hot weather, the electricity resource becomes very intense. At present, the highest demand load for electricity in Guangdong province has exceeded that of the whole year of 2020.
Since March this year, the volume of PHNIX heat pump orders have increased very rapidly, the production schedule for all the production line in May as well as June have been fully occupied, PHNIX factory has been operating at its highest capacity. "The production in our workshop relies on sophisticated high-automated equipment which cannot be replaced by human labor, so later on if the electricity demand in Guangdong continues to rise and when the demand exceed the supply, we may have the risk of facing rise in electricity price and shortage in public electricity supply. We need to be prepared before the risk might happen. " Said Peter, the director of PHNIX overseas business.
Change Production Strategy
PHNIX's production workshop has formulated a day and night shift mode to avoid electricity peaks and speed up the production efficiency. Moreover, the vacation mode of office employees has also been adjusted from two-day break to single-day break, so as to fully cooperate with production.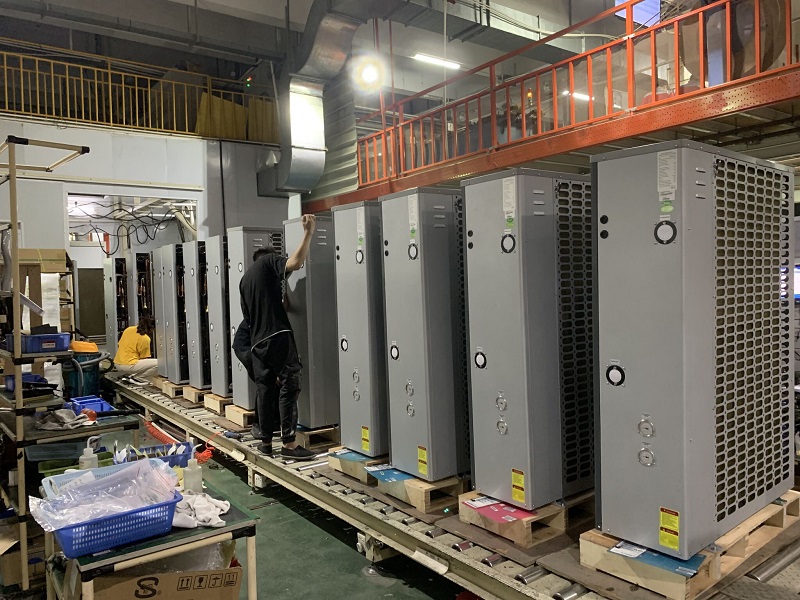 Procurement of Power Generation Equipment
To actively respond to rising demand of electricity in Guangdong province and avoid the risk of short supply of public electricity, PHNIX purchased 320 solar panels, each with a power of up to 400W, which can provide a total of 128kW of power. These solar panels can be connected to the energy saving heat pump system in PHNIX headquarter and provide power to cooling, heating heat pumps and fan coil units, floor heating accessories, controlling systems, lights, TVs, and other appliances. The usage of solar power can not only beneficial to lower the consumption on electricity, but also agree with PHNIX company vision of contribution to environment protection.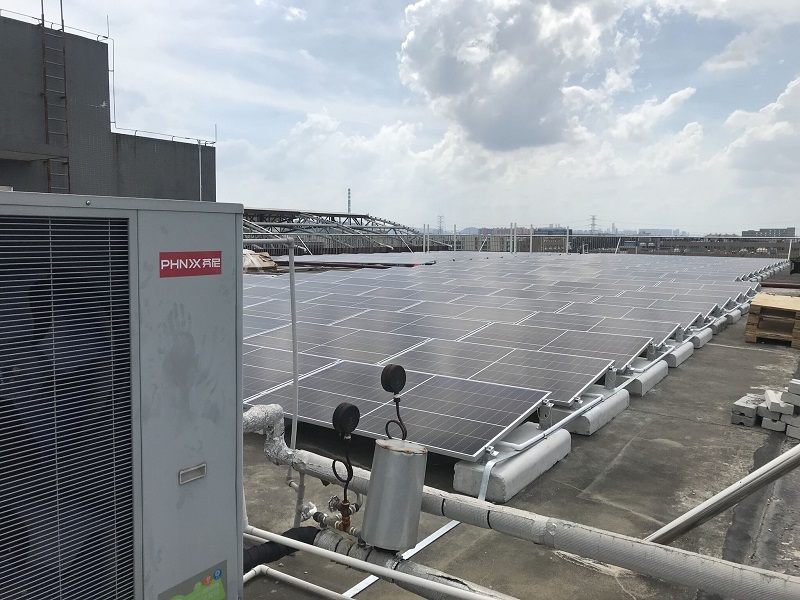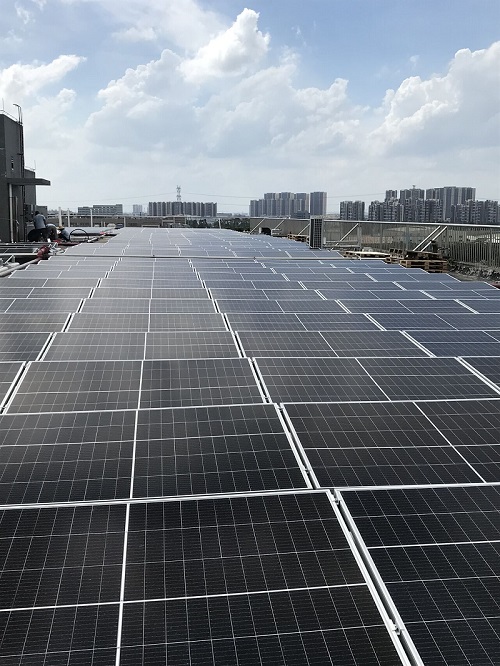 With quick emergency response ability, PHNIX can always react quickly and take appropriate actions where necessary to ensure consistent production for delivering products and service with high standard to the customers.