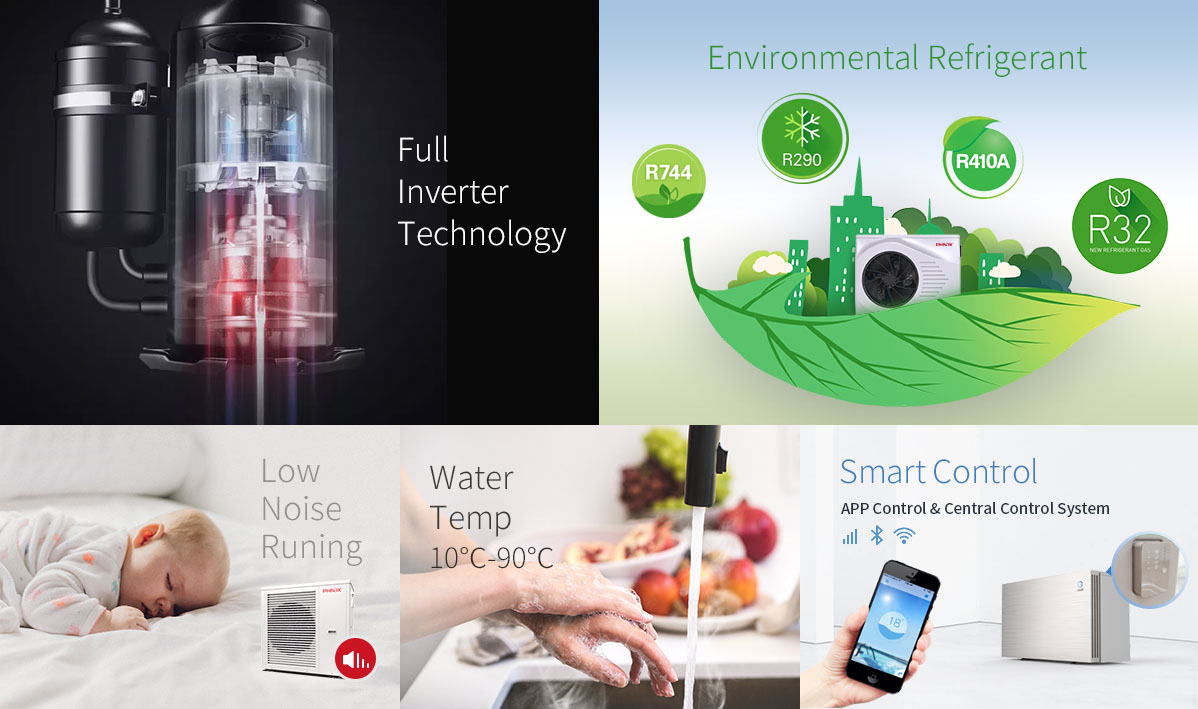 Mature Full Inverter Technology
Through over 13 years of research and advancement, PHNIX has mastered mature inverter technology and has applied to different category of its heat pump products, including swimming pool heating, house heating and cooling, central domestic hot water heat pump, commercial high temperature water heating solution, which has improved the energy efficiency of up to 20%-60%, bringing great energy savings to the customers.
New Gas Application
50% of PHNIX heat pump products use R32 as refrigerant. Outstandingly leading the industry, heat pump products with new nature gas R290 have been developed for four diffrent applications, including R290 airExpert all-in-one heat pump water heater, R290 GreenTherm series for house heating, cooling+DHW, swimming pool heating, and R290 commercial heat pump water heating solution and have been launched to the market as well.
The influence that the refrigerant do to the performance of the product is very critical. Not only does the refrigerant has to be stable, non-toxic, superior in performance, but also has to meet the requirement and environment rules of different countries. Last but not least, it has to be economic.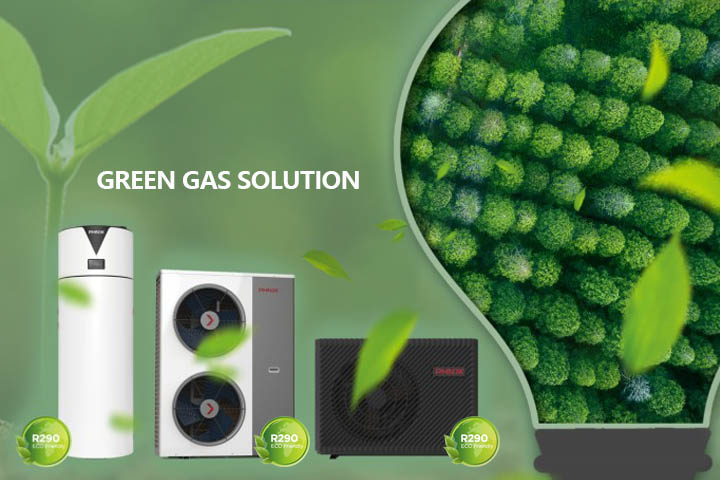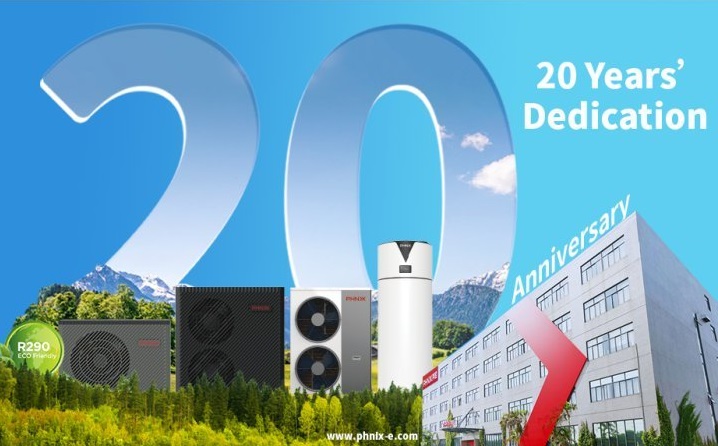 Super Silence Performance
Through repeated advancement on internal structure, adoption of branded compressor, fan motor and inverter technology, PHNIX heat pump product can run very silently, the sound level of which is much lower than most heat pump product from domestic heat pump manufacturers.
Smart Control Technology
PHNIX has a strong smart control technology which helps to realize high-level customization in the aspect of smart controlling. The smart app can work via WIFI/4G DTU/Bluetooth, making your really easy and smart life come true. What's more, PHNIX has developed central control system for commercial and industrial water heating system which benefit for higher efficiency and lower energy cost.
Wide Application Range
PHNIX's heat pump product can satisfy various hot water demand with wide hot water temperature range from 26℃ to 90 ℃. And its application occasions covers from domestic to commercial. Particularly, the temperature of heat pump for water heating in commercial application can achieve as high as 90℃,which is very powerful and leading the industry ahead in China.
Low-temperature Operation
With the self-developed EVI technology and intelligent slide defrosting design, PHNIX house heating heat pump can operate stably in ambient temperature of -25℃, meanwhile supplies hot water of up to 60℃, and achieves a COP of up to 4.2. whose performance is very outstanding under super low temperature climate.