Guangzhou, China, Apr. 6th– Under the pressure of rapid economy development, it is a challenge for all countries to achieve green and sustainable development. Though, PHNIX, as a leading heat pump manufacturer, keeps abreast of the pulse of the times and plays a positive role in going carbon-neutral. Against the background that eco-friendly heat pump products are sought after by the global market, PHNIX has launched R290 Air to Water Heat Pump - GreenTherm Series, which has been well received since it was put into the market. And it has been applied successfully in many homes in Europe, especially in Norway, the market feedback is great.
The project in Norway utilizes the eco-friendly and energy efficient R290 heat pump GreenTherm Series for house heating, cooling+DHW and achieve remarkable sustainability goals. The project is coupled with a 500L water tank and fan coil to provide heating and hot water for domestic use. It is worth mentioning that the heat pump system shows high in reliability and running stability. The advanced technology of R290 heat pumps also ensures optimal performance across a wide range of ambient temperatures which makes them suitable for the climate conditions in Norway areas, furthermore, the users have given their approval for its excellent real application after the successful running through the whole winter in 2021.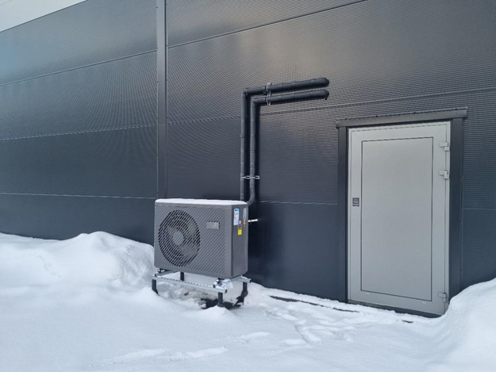 Real Application of R290 Heat Pump For House Heating/Cooling +DHW In Norway

About R290 Air to Water Heat Pump - GreenTherm Series:

● Stable Running at -25℃ Ambient Temperature
Different from ordinary heat pumps, R290 GreenTherm Series can operate more stably and efficiently under extremely low ambient temperature, especially for the cold Nordic region, such as Norway and Finland. At present, R290 GreenTherm series heat pumps are growing in popularity in Norway. It is worth emphasizing that R290 GreenTherm Series has received good feedback from local residents. One of the reasons is that it is suitable for the local climate and demand and it's proven to be stable and reliable after running the whole winter in those areas in 2021.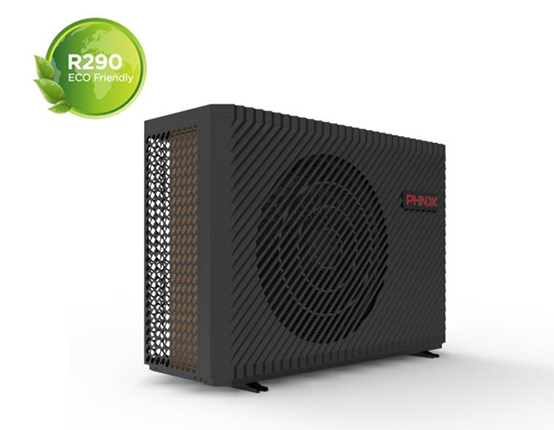 ● High Efficiency A+++ Energy Level
With many advantages such as low carbon emission and high efficiency, R290 refrigerant is recognized as a refrigerant with the most growth potential in the industry. And beyond that, R290 GreenTherm Series adopts EVI inverter technology, which uses a variable-speed compressor and automatically adjusts its running speed to control the water temperature according to the different climatic conditions. With a maximum energy rating of A+++, the unit has high energy efficiency, which can greatly reduce the electricity bills for users.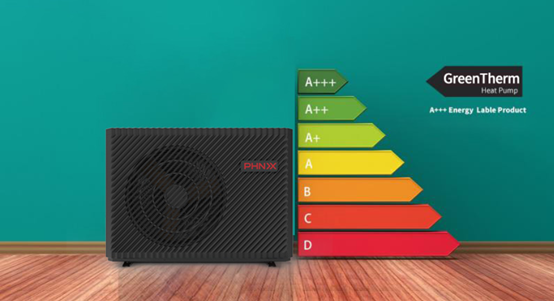 ● Flexible Installation
R290 GreenTherm series heat pumps can produce heating/cooling and domestic hot water. Floor heating loops are used for space heating while fan coil units can be used for space heating and cooling. Domestic hot water is also supplied from the domestic hot water tank connected to the heat pump. It is then up to the user to select an installation method based on personal preference and needs.
"Before R290 GreenTherm Series entered the market, multiple tests were routinely performed at several stages to ensure reliability and maintain high quality including low temperature testing, noise level testing, etc. Gaining the recognition from more and more successful applications in Norway because of its high performance, low noise and reliability proves that we are on the right path. To make the green R290 GreenTherm series heat pump to cater to the global market demands, PHNIX had been accelerating obtaining more certifications corresponding to different standards. The good news is that we have obtained the CE and UKCA certifications for R290 GreenTherm Series. Furthermore, we have been striving to attain more market certifications on other product lines, which is beneficial for our partners to exploit the market." says Jab Fan, Sales Director in charge of PHNIX house heating/cooling+ DHW heat pump division.


To pursuit green development and create a green earth, each country is working on stabilize emissions with carbon-neutral growth. Heat pumps are considered to be the key to decarbonization transition, especially those developed for a colder climate. PHNIX will make more efforts to develop green and energy-saving heat pumps and make continuous contributions to eliminating carbon emissions and achieve the goal of global carbon neutrality.
About PHNIX
As the leading heat pump manufacturer in China, PHNIX is an international enterprise specializing in the R&D and production of heat pumps and energy-saving solutions. Almost 50% of PHNIX products are exported to Europe, North America, and other overseas markets. To learn more about PHNIX and its products, please visit www.phnix-e.com.