Guangzhou, China, Nov. 21, 2020---In recent years, under the dual support of global awareness of environmental protection& relevant policies and the growing market demand in the worldwide, the new energy industry has maintained a rapid growth. Private swimming pools, as a smart and environmentally friendly homes leisure device, are an important part of low-carbon home heating system.
When choosing a swimming pool heating product, more and more swimming pool users tend to choose a more efficient and energy-saving heating solution for their pool.
And air source heat pump is the No.1 and most well received heating device nowadays. PHNIX, as the leading heat pump supplier and the top swimming pool heat pump exporter in the market, continues to deepen their research in innovation and technology, driving forward the advancement of swimming pool heat pump.With the increasing popularity of swimming pool heat pumps, the sales of PHNIX swimming pool products also increase year by year.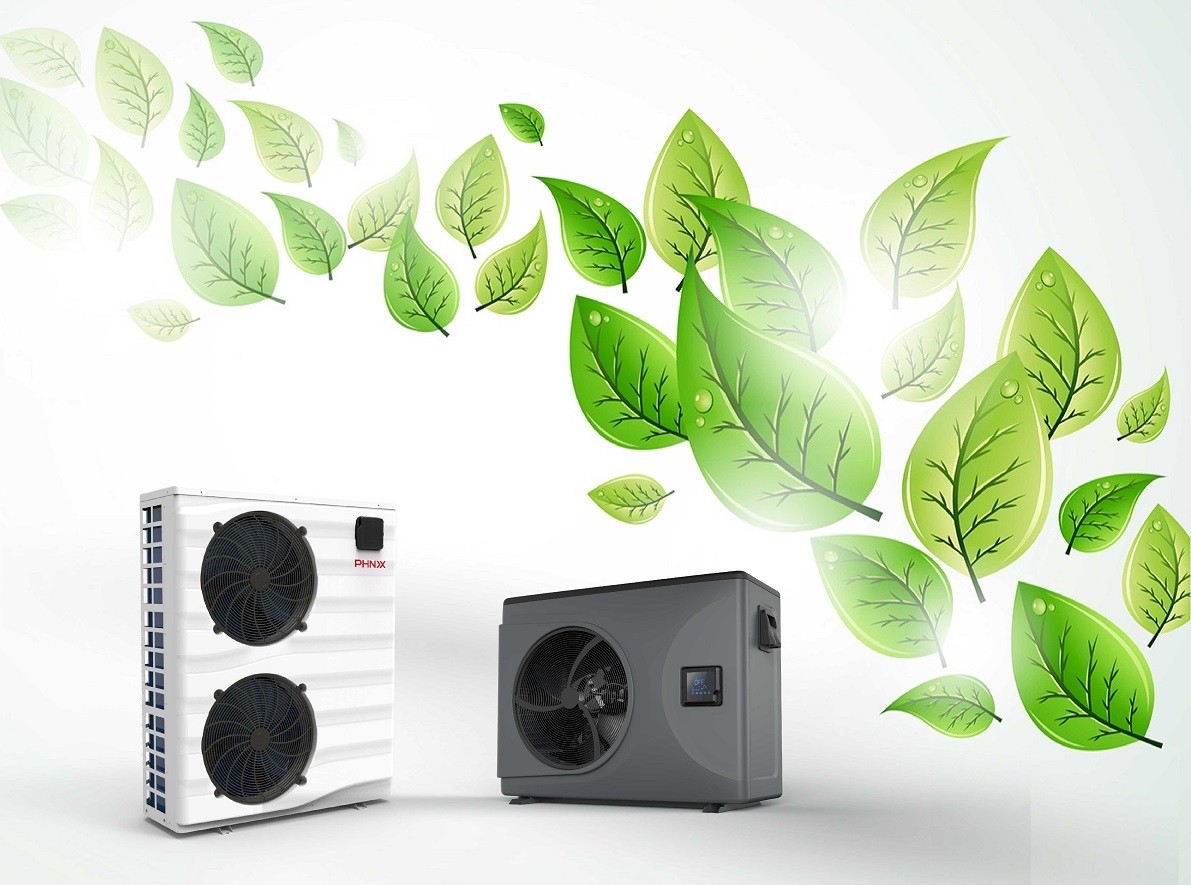 The driving forces of the swimming pool business are mainly as follows:
1. Developing new energy is a global trend
Energy is the source of all resources. According to the prediction of relevant experts, the earth's limited resource supply will become unprecedentedly tense in 30 years, and humanity will face unprecedented land degradation, climate change, population increase and other survival problems in 2050. While the demand for energy is huge, it is also facing the problem of supply depletion. In order to cope with this crisis, all countries are making more effort in the research and development and promotion of new energy. These factors are a good opportunity to promote the development of air source swimming pool heat pumps. As the leader in the field of swimming pool heat pump in China, PHNIX has been dedicated in R&D of air source swimming pool heat pump since 2002.
2. Smart home consumption optimization
The most obvious manifestation is that after months of home isolation, the epidemic catalyzed the public's yearning for a better life and stimulated people's demand for improved living conditions. According to the "Smart Home Industry Research Report 2020", 76% of the respondents hope to improve the quality of life, and will consider purchasing more smart and energy-saving home products to improve their quality of life and living conditions.
With the rise of urbanization, consumption power and the fourth-generation housing concept, private swimming pools have also become standard element of villas. The rapid growth of villa swimming pools has not only promoted the development of the air source swimming pool heat pump market, but also spawned the extension and innovation of corresponding products, making the air source swimming pool heat pump products gradually move towards customization, intelligence and frequency conversion.
3. Countries around the world, especially Europe, attach great importance to energy issues.
For example, the EU's "2030 Climate and Energy Framework" covers the EU's policy goals and overall indicators from 2021 to 2030. The main indicators for 2030: greenhouse gas emissions (based on 1990 levels) are reduced by at least 40%, renewable energy accounts for at least 32%, and energy efficiency is increased by at least 32.5%. Europe has put forward clear goals for reducing greenhouse gas emissions and improving energy efficiency, which will vigorously promote the development of new energy and energy conservation and environmental protection industries.