Phnix have many models for fruit and vegetable drying, which can be widely applied for most material drying.
The heat pump system can take place of traditional coal or electricity drying, energy saving ratio can be 50% or more.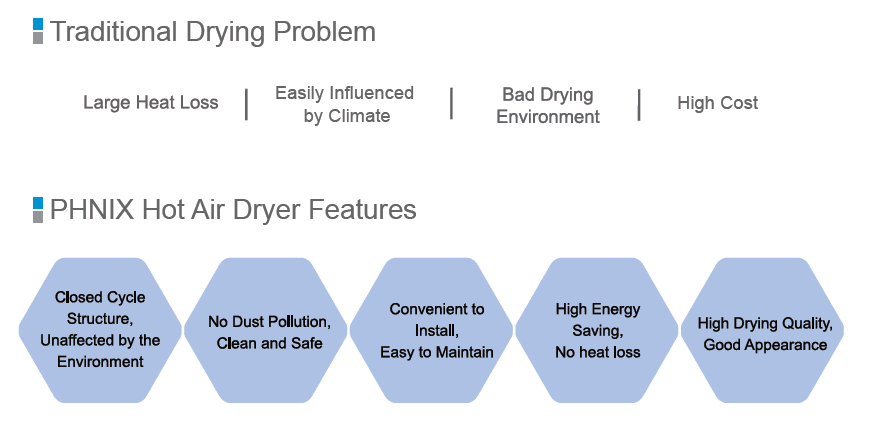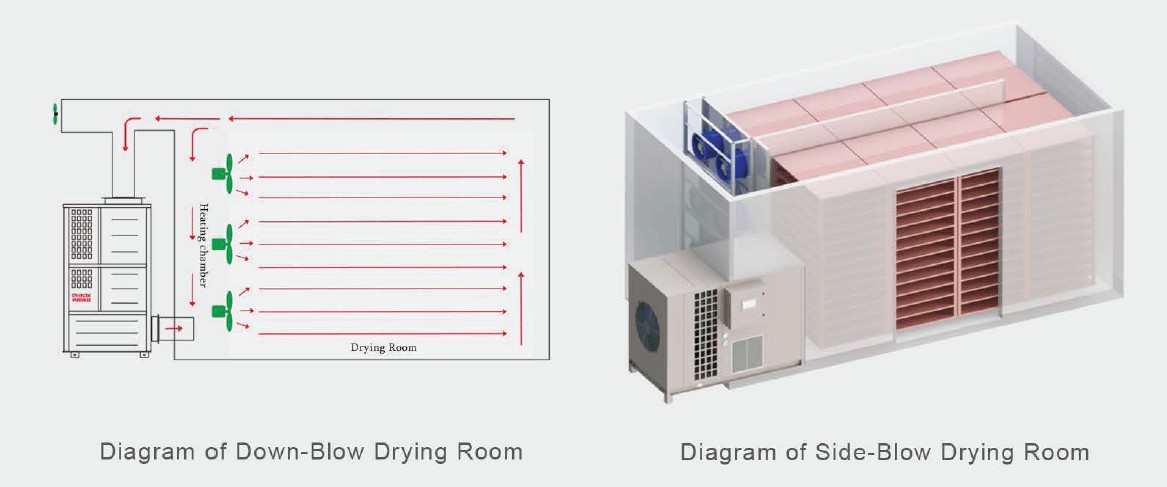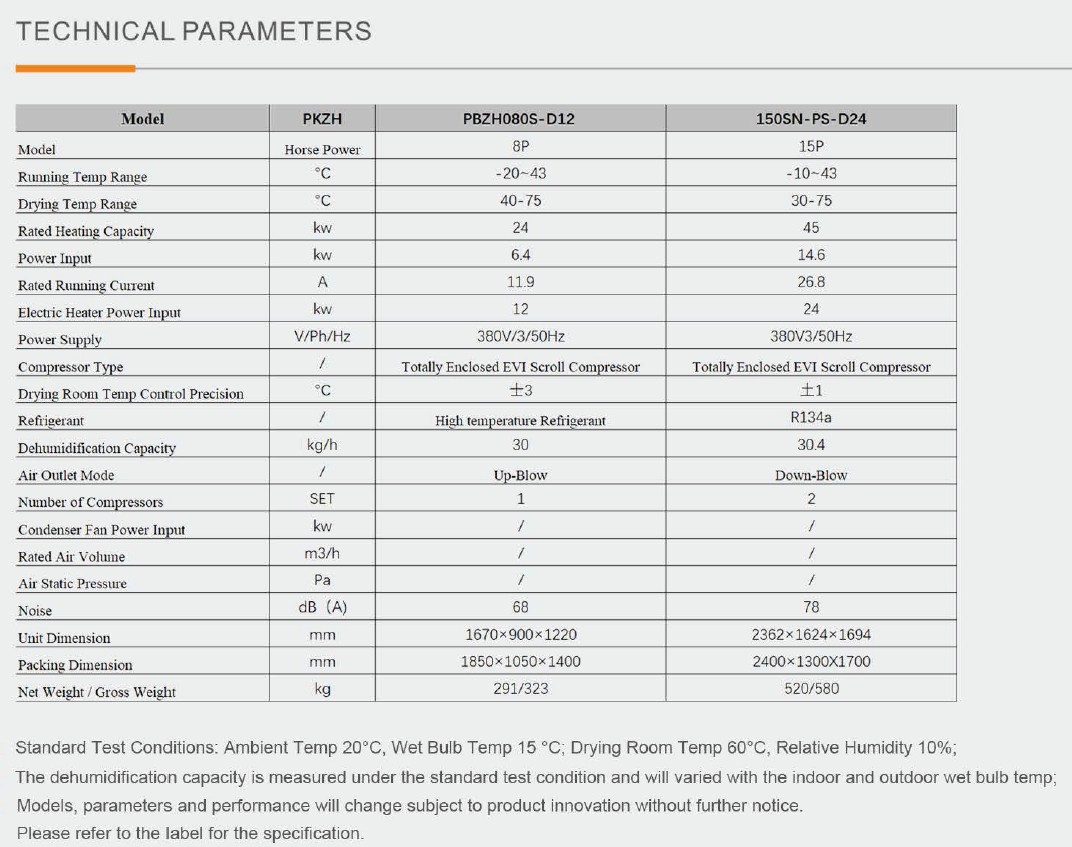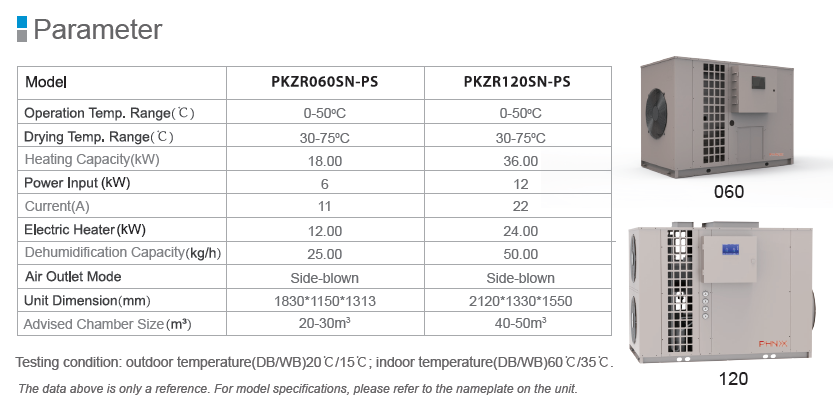 3.Sample projects:
1). Drying material: traditional Chinese medicine
Location: Xihe, Gansu
Project time: December 2020
Equipment selection: 4 sets 15p integral dryers
Unit matching: 6 tons of Pinellia ternate per day, electricity consumption 60kW/h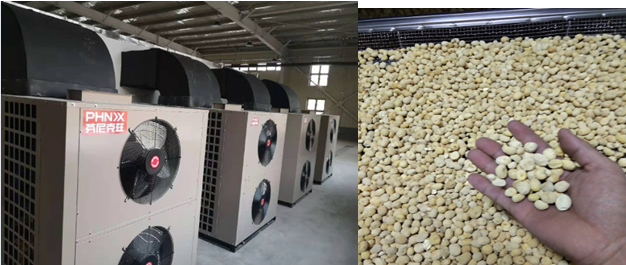 Grape drying in Xinjiang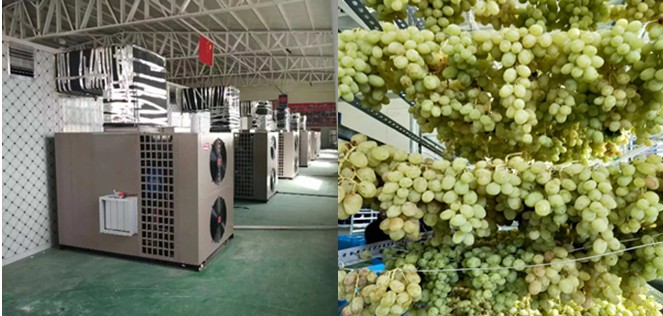 2).Project Name: hot pepper drying project in Pu'an County
Project time: September 2018
Equipment selection: one 50p integral heat pump dryer, daily processing capacity is 10 tons,
Energy consumption : 35kw / h.
3).Project Name: Tremella dry
Project time: March 2016

Euipment selection: 12p inte

Energy consumption : 9kw/h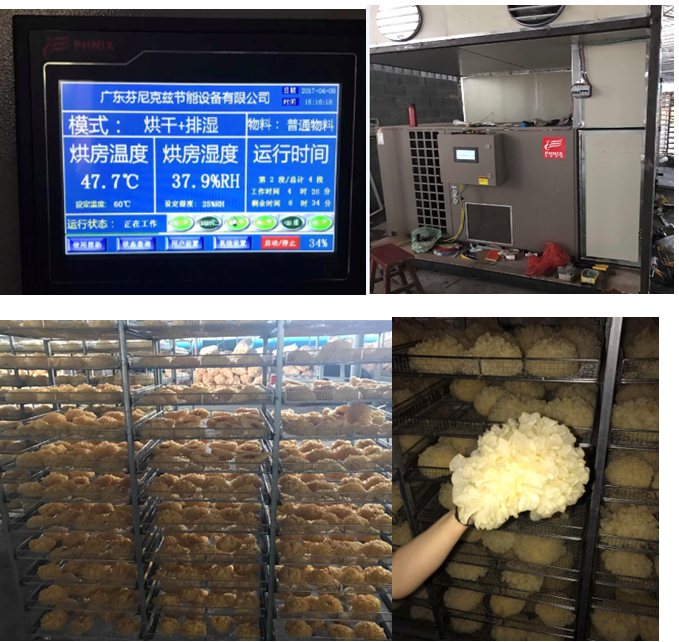 4). Project Name: chrysanthemum drying in Jiangxi
Project time: August 2016
Equipment selection: 12p integral dryer * 30 sets
Unit matching: 30 sets Phnix air energy heat pumps are used. According to the field measurement, each heat pump consumes 8.5kw per hour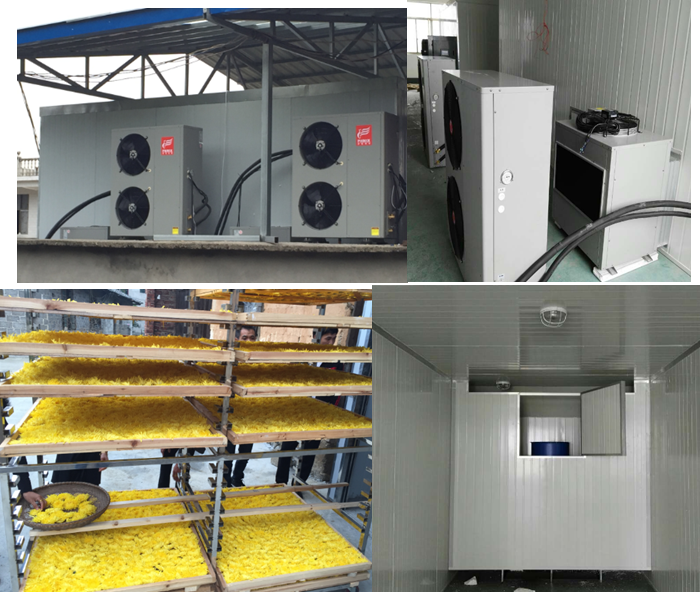 5)Project Name: Tobacco drying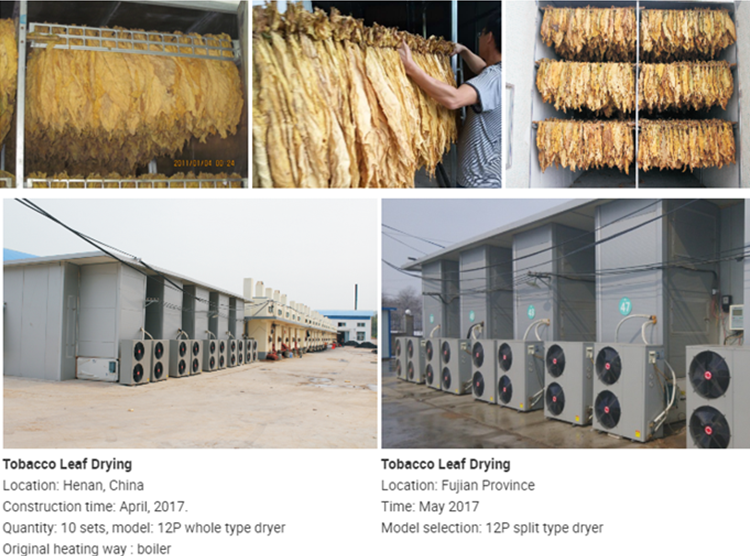 6)Project Name: paper tube drying project in Guangdon
Poject time: July 20, 2019

Euipment selection: 4 sets 12p PHNIX split dryer

Unit matching: 2 drying rooms are 8.0 * 5.0 * 4.0, each unit generates 36kw heat per hour, with an average energy consumption of 12 degrees of electricity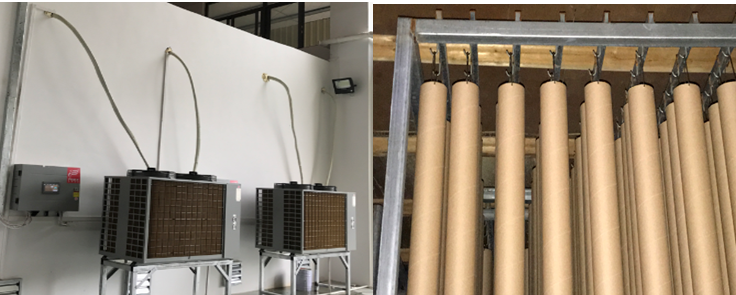 7.Grape drying in Xinjiang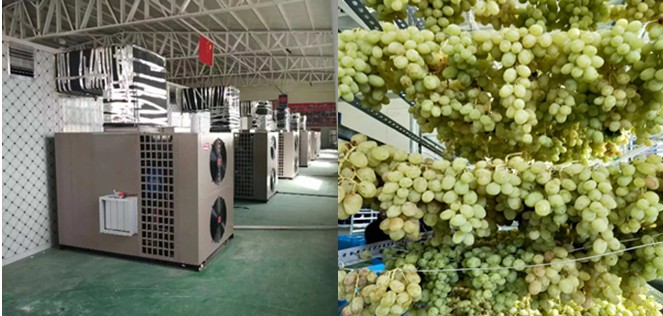 8.