Guangzhou, China, Oct. 20, 2020 –The COVID-19 never restricts PHNIX's enthusiasm to exchange new ideas and trends with the industry. Riding the wave of many traditional exhibition's move to online from offline, PHNIX attends Chillventa eSpecial 2020 to have an online meet with the industry people, to introduce its new products and new technologies to the public.
Highly value this opportunity, to achieve the exhibition as perfect as it gets, all PHNIX related project staff tried their best to learn, prepare, and practice again and again before the exhibition. For PHNIX, it's not only a try of the online exhibition but also an important content of PHNIX's digitization of foreign trade business.
At the Chillventa eSpecial 2020, PHNIX's major product lines launched new products. About the PHNIXhouse heating heat pump product line, the HeroPremium Series, the HeroEco Series, and the EasyHydro Seriesmade their appearance, being a green and cost-effective choice for people's house heating demand. Regarding the PHNIX domestic hot water product line, the airExpert Titan Seriesarrived on schedule and impressed people with its smart control technology. As for the commercial product line, the HeatForce Series keenly interested the audience by its CO2 refrigerant. Through roundtable meetings on Chillventa eSpecial, PHNIX sales managers and marketing managers used slides, real machine demo to present these products to the public, and talked with people face to face in the Q&A session.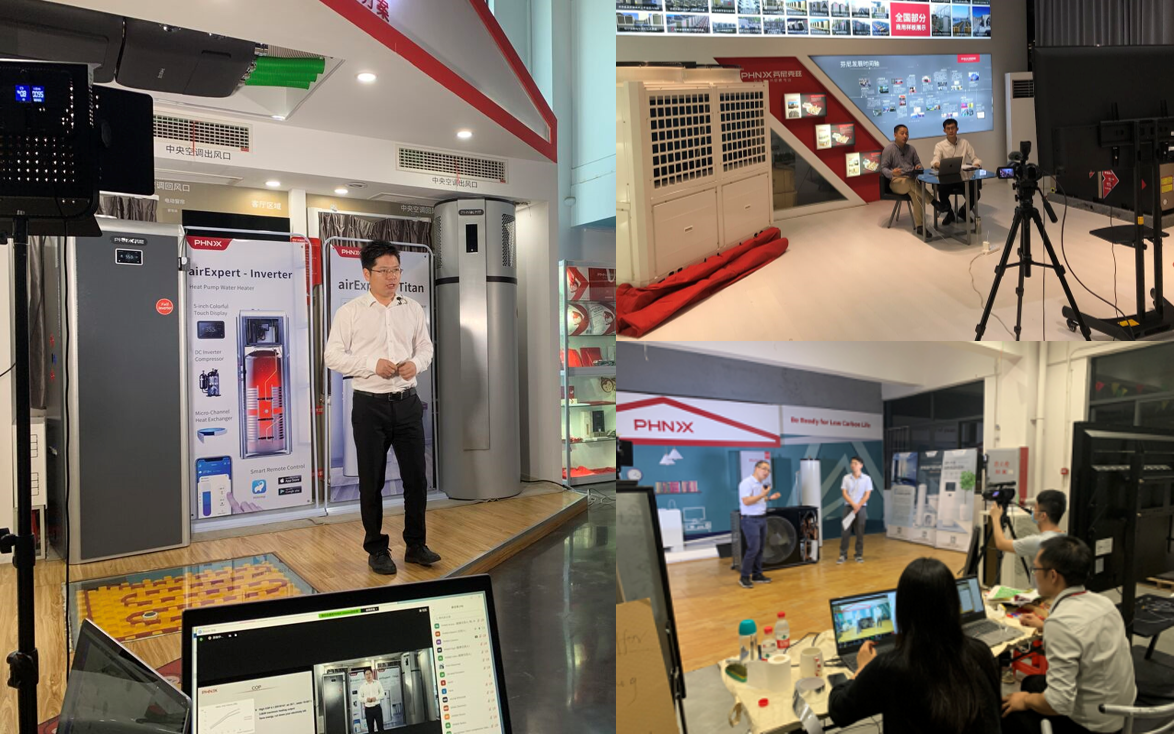 PHNIX is trying to adapt to the new normal brought about by COVID-19 and seeks new opportunities that exist beneath such new normal.
If you are interested in PHNIX's roundtables at Chillventa eSpecial 2020, welcome to visit PHNIX's YouTube channel
About PHNIX HeroPremium Series
Ultra-Low noise level as low as 39dB(A)
Super high-efficiency A+++
Adopt ABS material to realize anti-corrosion
About PHNIX airExpert Titan Series
EPP material further reduces the noise
DTU/centralized control
Super heating capacity 11kw
About PHNIX HeatForce Series
90℃ hot water outlets
Cold climate stable running at -35℃
COP as high as to 4.5