Smart Colorful Touch Display
PHNIX wire controller is with a 5-inch smart colorful touch display which is installed on the wall. Applicable to RS485 communication, it is easy and convenient to operate.
MITSUBISHI Compressor
For Hero Series, we choose MITSUBISHI compressor for the heat pump. It ensures stable working in the perfect performance.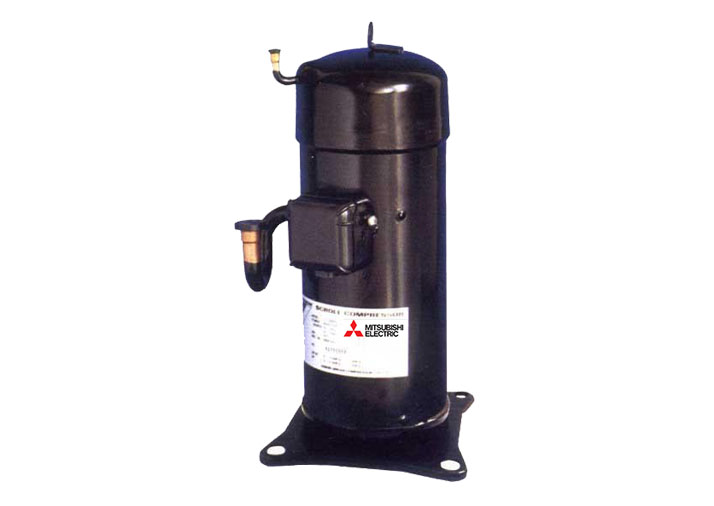 Finned Heat Exchanger
The finned heat exchanger uses riffled copper tube which greatly improves the heating efficiency. And louvered fins with greater airflow distribution effectively improve the heat exchanging efficiency.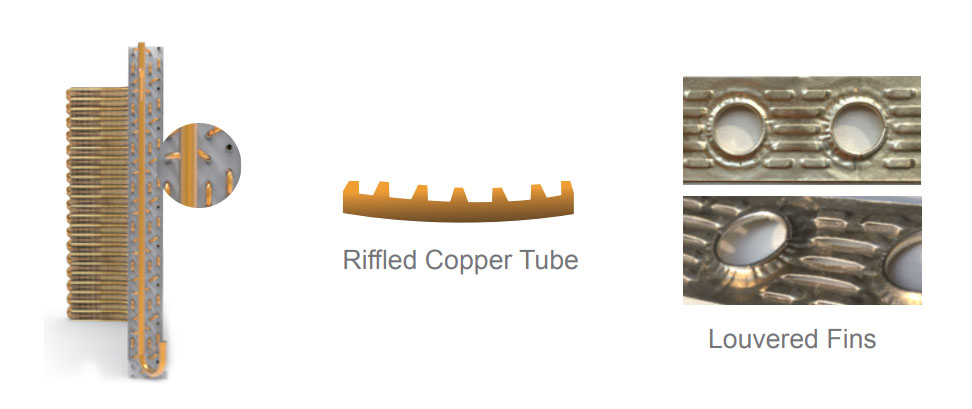 Tube-in-shell Heat Exchanger
The small gap between the refrigerant circuit and shell makes the lubricant flow smoothly and prevents lubricant retention. Water and refrigerant circuit is of counter current design, ensuring the refrigerant outlet subcooling.