Wide Running Range
Thanks to Inverter EVI technology, HeroPlus Series Air to Water Heat Pump features a wide operating temperature range for house heating, cooling and domestic hot water. It means it can reach high water temp.Even in cold climat, and can work safely and reliably at ambient temperature as low as -25℃.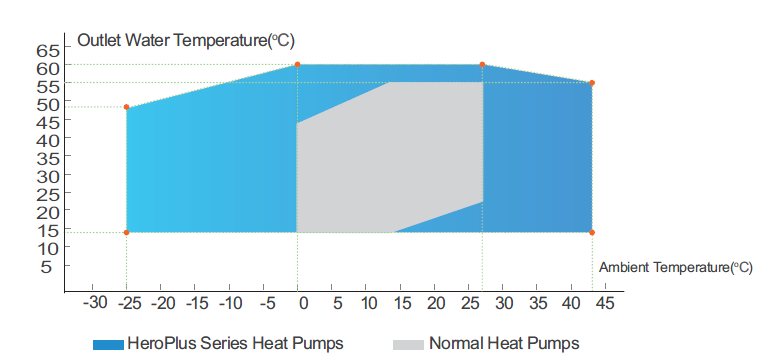 Intelligent Defrosting
Intelligent defrosting uses the pressure sliding defrosting technology to figure out the exact defrosting time and start pressure according to the real ambient temperature. It saves energy and makes the heat pump work in high efficiency.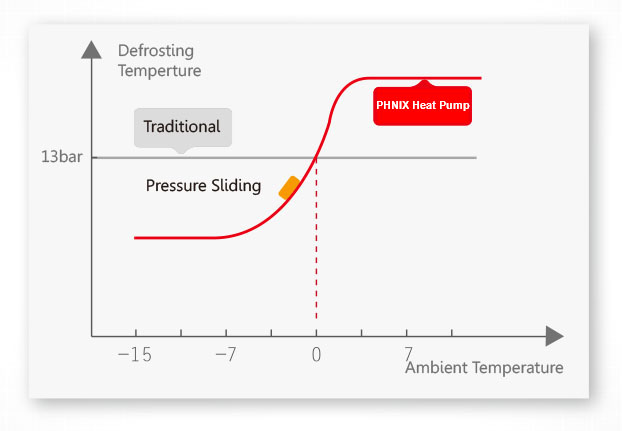 Smart Colorful Touch Display
PHNIX wire controller is with a 5-inch smart colorful touch display which is installed on the wall. Featured of 0.5°C precise control, water temperature curve display, easy timing, one-key mute and so on, it brings users easy and convenient experience.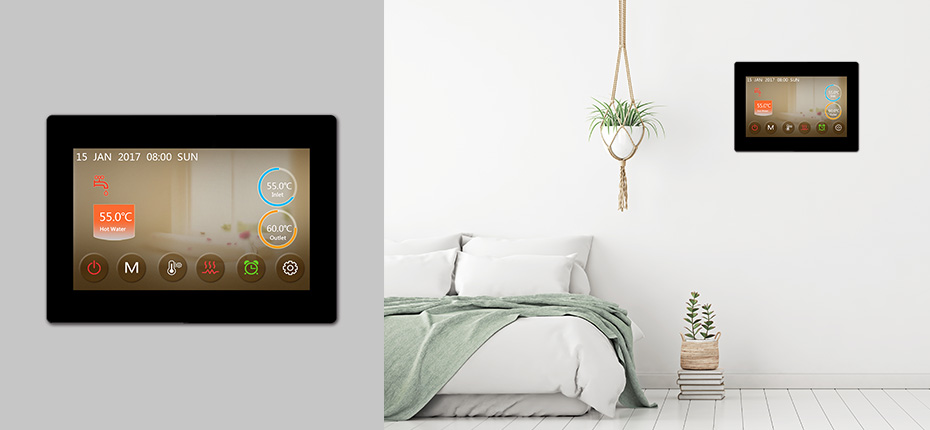 R32 Refrigerant
Compared to the refrigerants widely used today, such as R-22 and R-410A, R32 has a global warming potential that is two-third lower and it is remarkable for its low environmental impact, which speed up the its popularity in the industry