Guangzhou, China, Dec. 13, 2021 - PHNIX R32 DC inverter heat pump HeroPremium series attains Keymark certification. As a leading heat pump manufacturer, PHNIX heat pump technology has always been leading the development of heat pump industry in China. PHNIX never stop exploring and researching new heat pump technology to improve product quality, and have obtained certifications from countries around the world to meet different market needs. It is worth mentioning that after just received the MCS certification in July, 2021, R32 HeroPremuim series received the Keymark certification in this November as well. PHNIX has become the first heat pump manufacturer in China to attain the Keymark certification.
Keymark certification is a mark of quality product, which is well known in the European areas. As the market never stops chasing after cleaner energy, with Keymark certification, R32 HeroPremium series makes it easier to gain consumers' favor, and it is also very beneficial to the market development for PHNIX in the European market. Attaining Keymark certification is of far-reaching significance in enhancing the competitiveness of PHNIX products in heat pump industry and increasing customers' confidence in PHNIX products.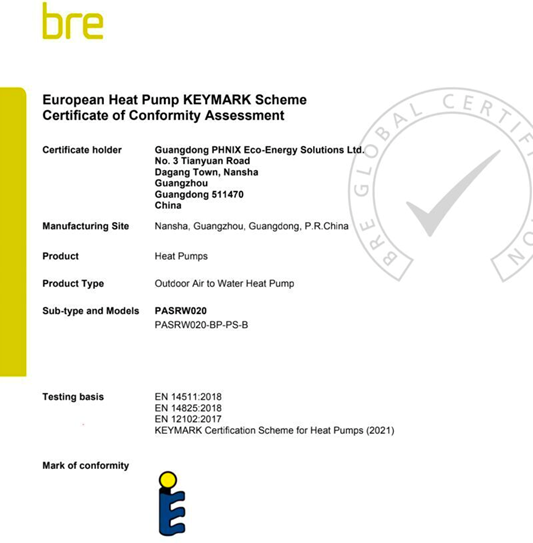 -High Efficiency A+++ Energy Level
-DC Inverter EVI Technology
-39dB(A) Quiet Running
-ABS Material Screw-free Design
-Stable Running at -25℃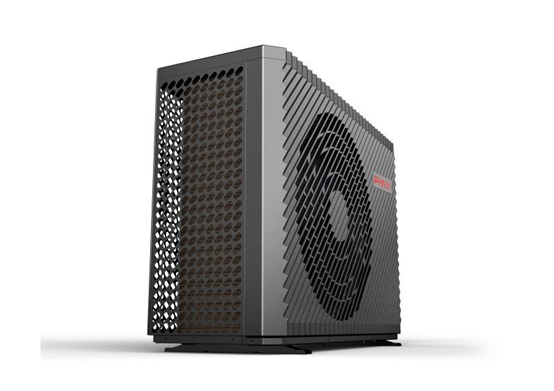 "Attaining Keymark certification is valuable as it proves that our products have been recognized by the European market. PHNIX always seeks ways to improve product quality and achieve different standards to meet the demand of the global market. In the future, PHNIX will get more certifications and help our partners with competitive products in the markets." Says Jab Fan, sales director in charge of PHNIX house heating/cooling+ DHW heat pump division.
About PHNIX
As the leading heat pump manufacturer in China, PHNIX is an international enterprise specializing in the R&D and production of heat pumps and energy-saving solutions. Almost 50% of PHNIX products are exported to Europe, North America, and other overseas markets. To learn more about PHNIX and its products, please visit www.phnix-e.com.