Super Quiet
The use of cross-flow fans combined with newly windguiding technology makes the units with lower noise, thus people can enjoy a healthier and more comfortable sleep.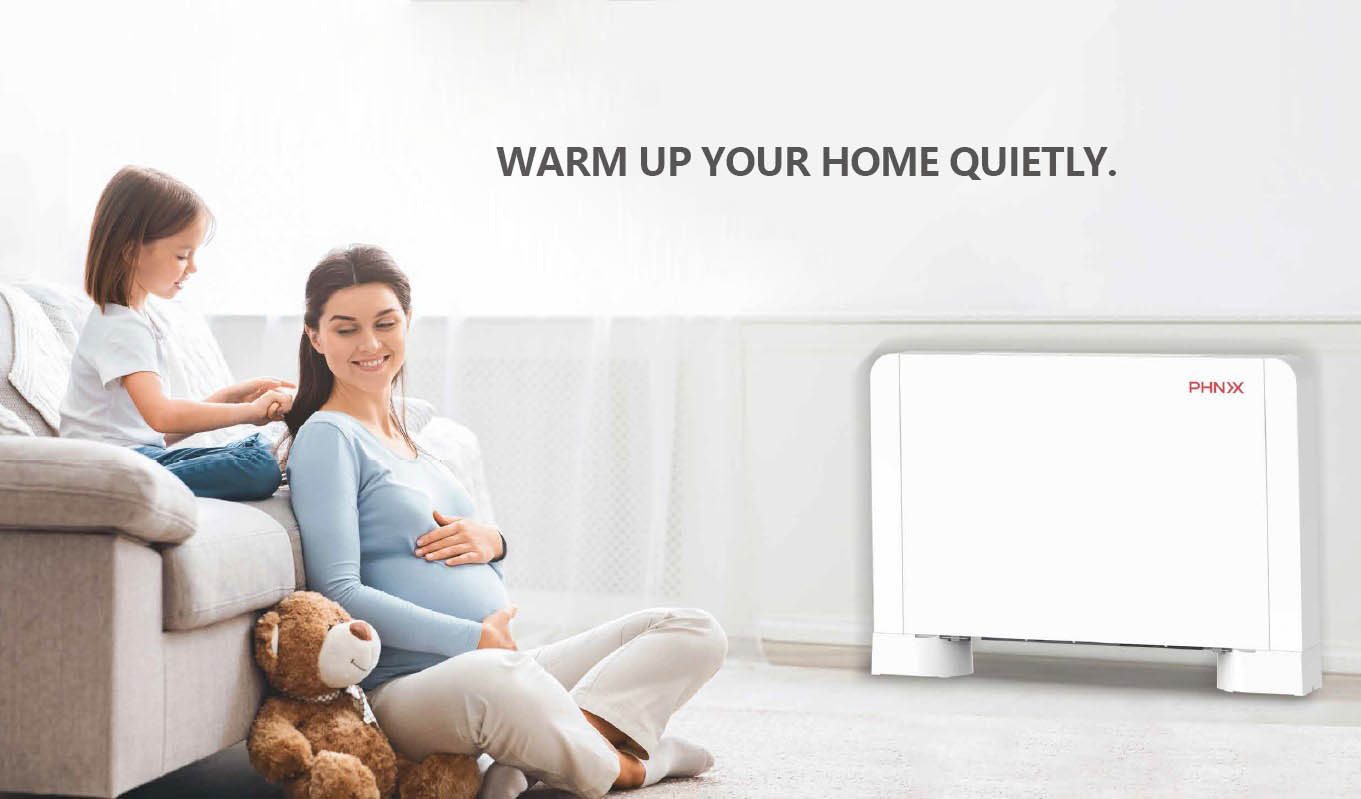 Ultra-thin Casing
Hydraulic Fan Coil utilizes an ultra-thin design. Compared with the common fan coil, PFP-D with a casing of 125mm and PHP-C with a casing of 130mm can help save more installation space. Also, its simple and neat appearance can easily blend into your room's surroundings.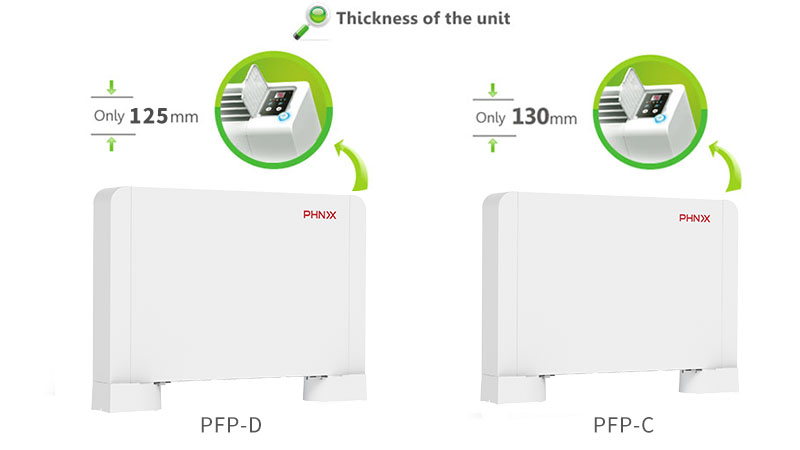 High Efficiency
The heating capacity of the fan coil units is twice higher than that of the common radiators. As the heat is averagely distributed to the rooms, the units can save 30% energy consumption compared with the common heating radiators.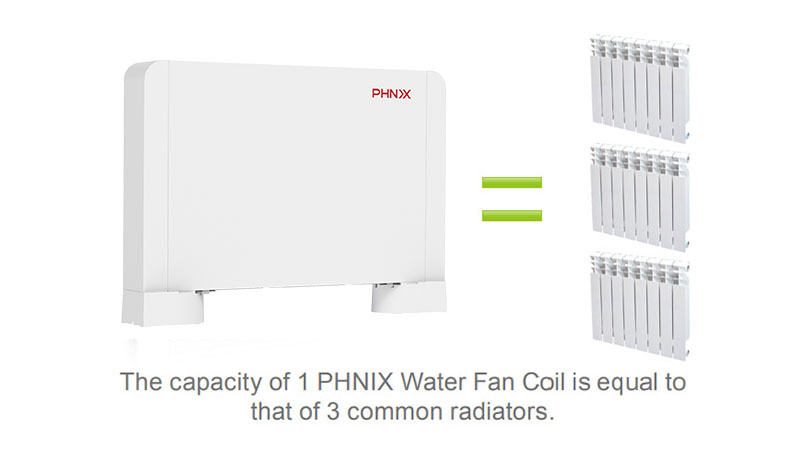 Easy Installation
The units are flexible to be installed wherever you want because of their varied installation ways. Except for the floor standing, you can choose wall-mounted installation as well.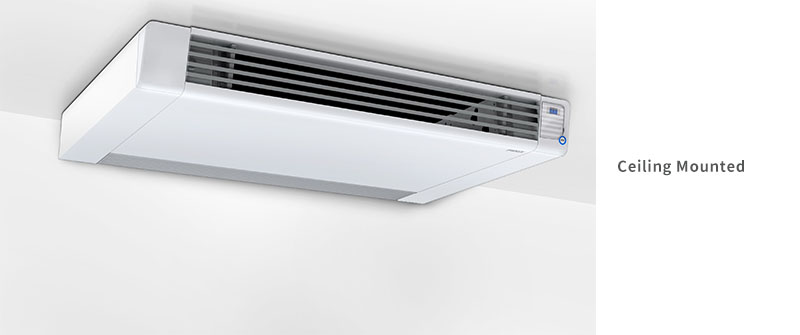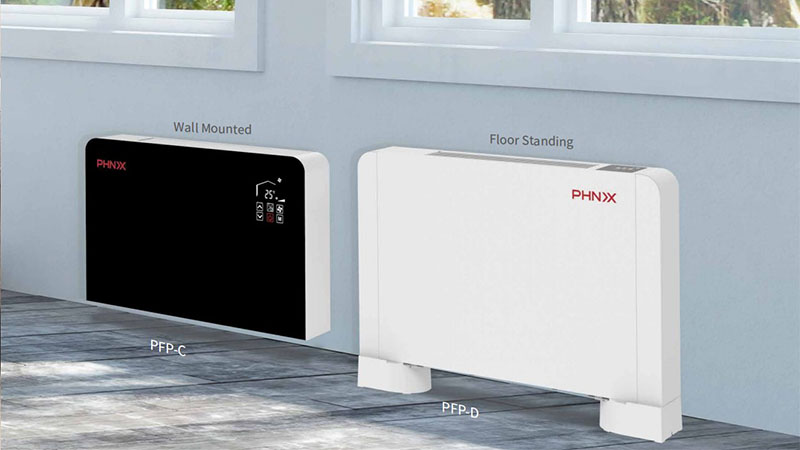 Smart Control
Smart control brings great convenience to users, which can create an easy way for users to control the fan coil, helping them focus more on enjoying a quality life.
Hydraulic Fan Coil PFP-C can be easily controlled by the touch display.
Hydraulic Fan Coil PFP-D can be controlled by the controller with control buttons. Especially, PFP-D allows users to control and monitor the fan coil appliance handily via connecting WIFI. In general, with a WIFI connection, users can check the running state of the unit on WarmLink APP whenever they want and wherever they are, and also set the time for auto start and stop.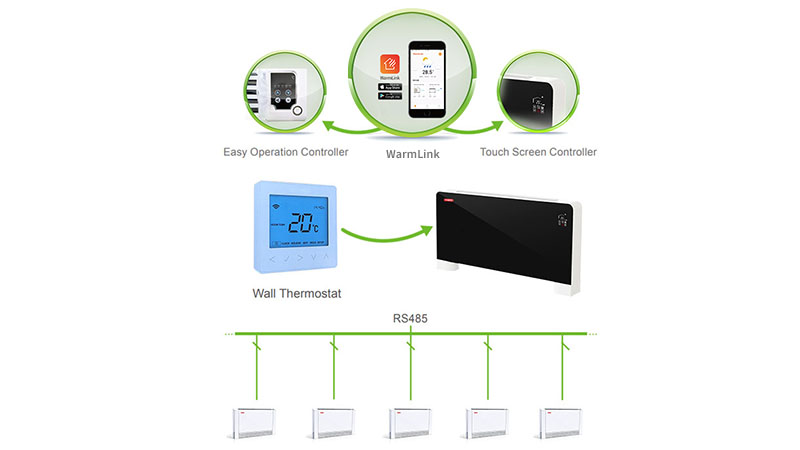 Detail-oriented
The fan coil unit can run stably with the adoption of electric three-way valve which can improve the power utilization and reduce the energy consumption largely.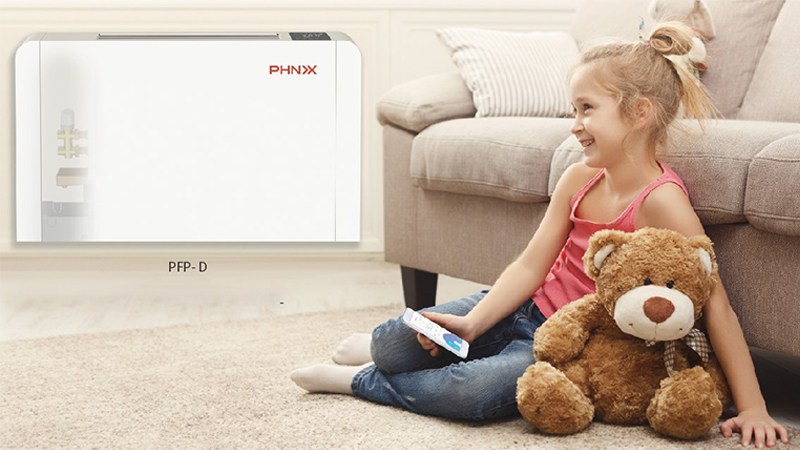 Solution
This solution is specially designed for residential use. Cooperating with PHNIX heat pumps, PHNIX Hydraulic Fan Coil provides heating and cooling for the families. The advantages of ultra-thin design, elegant appearance together with super quiet features provide a fashionable and comfortable life for you.