SUPER Quiet
The use of cross-flow fans combined with newly windguiding technology makes the units with lower noise, thus people can enjoy a healthier and more comfortable sleep.
ULTRA-THIN Casing
Thanks to the specialized internal structure design , PHNIX Ultra-thin Fan Coils of 130mm thickness casing comparing with that of the common fan coils(generally of 250mm), save more space for your room.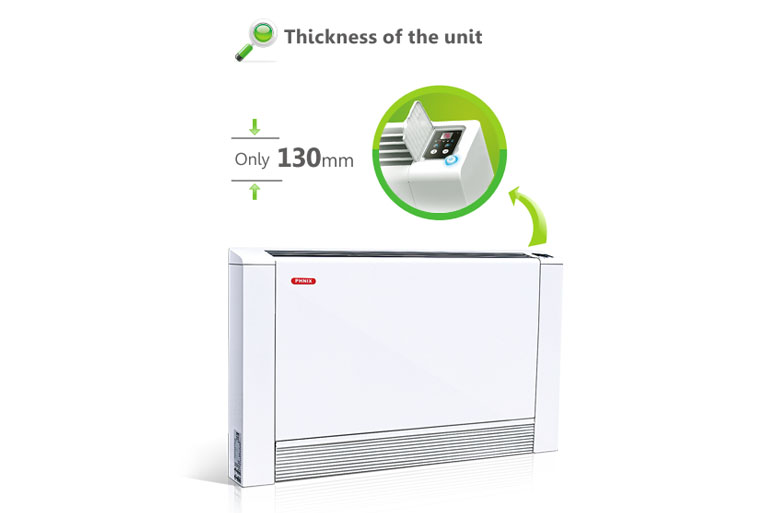 HIGH Efficiency
Heating capacity of the fan coil units is twice higher than that of the common radiators. As the heat averagely distributed to the rooms, the units can save 30% energy consumption comparing with the common heating radiators.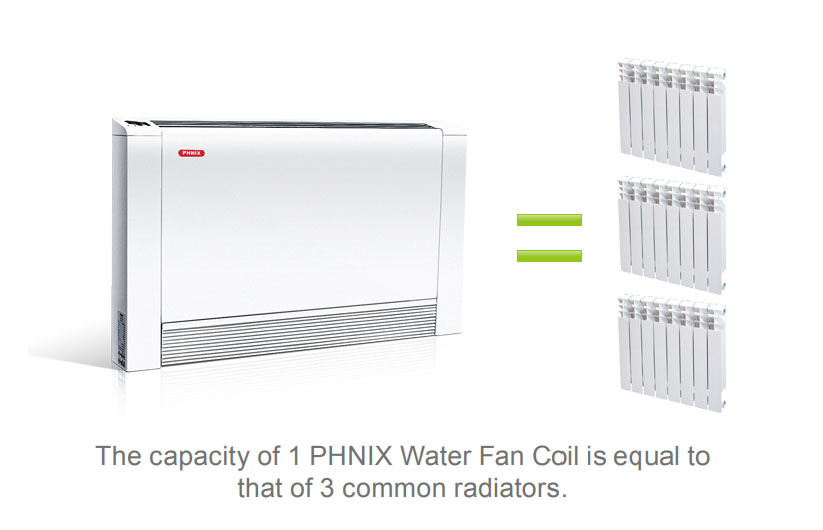 EASY Installation
The units are flexible to be installed wherever you want because of their varied installation ways. Except for the ceiling installation, you can choose floor standing or wall mounted installation as well.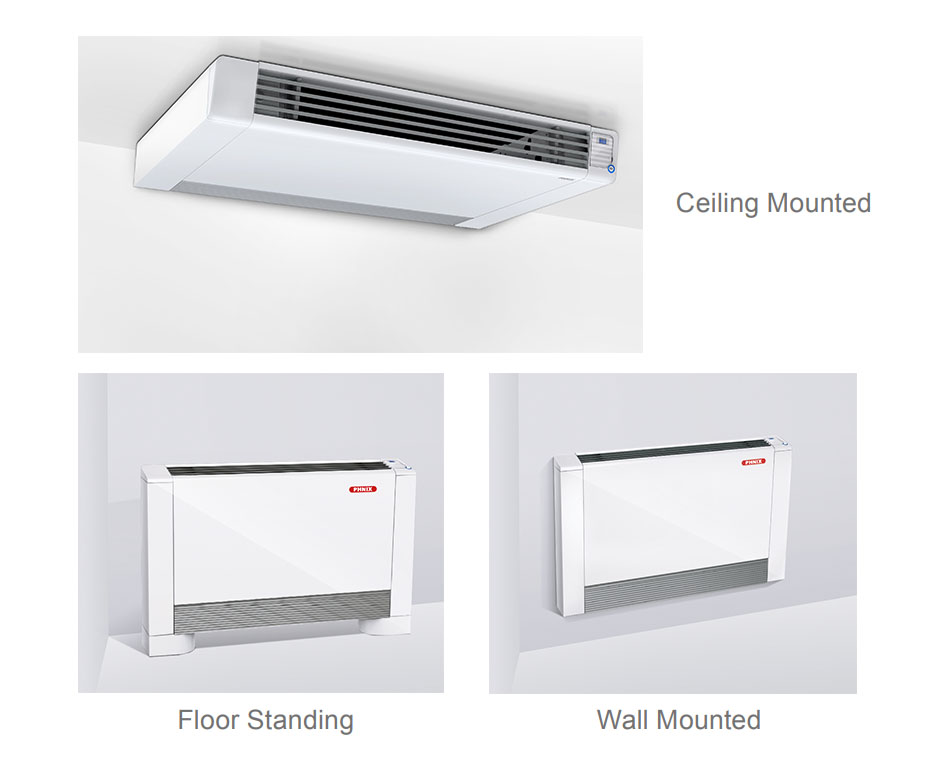 SMART Control
We provide you with different types of controllers for your option. You can choose the controller with control buttons which is the easiest way for operation. Also you can select the advanced one with touch screen or directly use the remote controller to control the units.
The fan coils can also be controlled by your wall thermostat, which is another convenient way for controlling.
Moreover, RS485 communication is now available for users. Centralized control can be realized for fan coils based on modbus protocol.