Pictures and Introduction:
This wood dryer is a split type design. With its heat pump system, it can take place traditional coal, steam, boiler, electric heater heating source.
Compared with traditional heating source, this dryer are more energy saving and environmetal protection, it also have the anti-corrosion design in case some special drying condition. The intelligent controller makes customer can see the in time drying datas, such as present drying temperature, air volume and so on.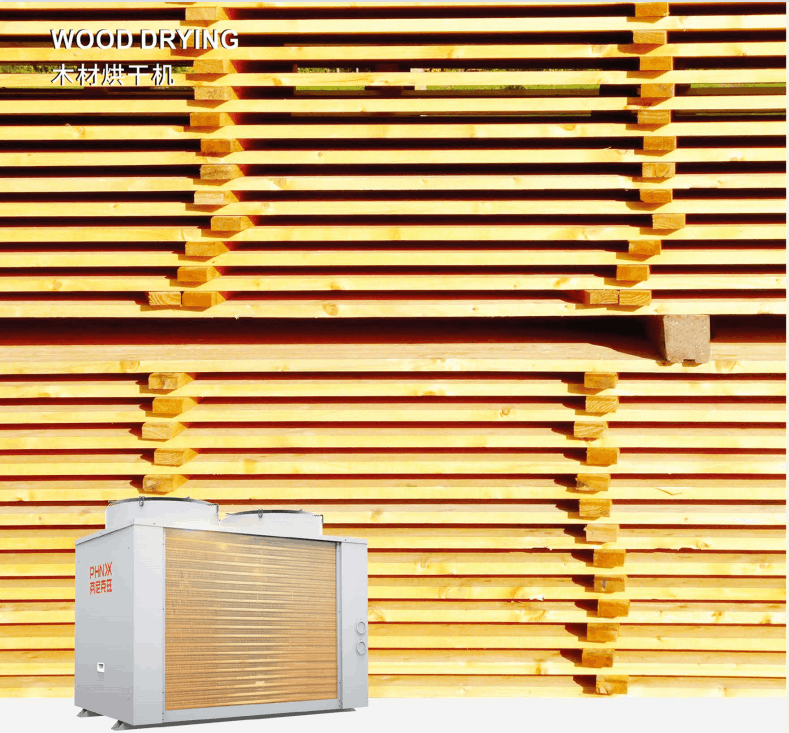 System Advantages :
1) Wide application range, multi-functional use, not only for wood,but also for other material drying
2) High drying quality, no crack or overheated, untimely moisture discharge risk

3) Simple operation,no need special maintenance,save extra labor cost

4) No pollution, no dust,no smoking

5)Energy saving, clean and safe: combined heating system, heat pump+electric heater, more energy saving than pure electric heater, more clean and safe than coal, steam or fire.

6) Visible operation panel: through visible touchable screen, customer can see what stage it is, air volume, temperature, moisture, drying mode etc

7)Precise temperature&moisture control:drying temperature precision can be controlled on 1℃ or even 0.5℃, various optional drying modes make drying resultant material higher quality.

8) Brand spare part, matured production experience: 18 years manufacturing experience, more than 300 skilled workers, strict quality testing process. Use brand spare parts ensure high quality products.