Guangzhou, China, April. 20th - PHNIX, an expert in the heat pump industry, has been devoted to the decade, committed to providing customers with professional water heating solutions. Nowadays, PHNIX commercial and industrial heat pump water heating solution has been applied successfully in many projects and received favorable comments from project owners around the world for its reliable performance.
For example, in a project in Siauliai, Lithuania, the feedback is great. To cater to the demands of centralized heating and stable hot water supply while ensuring the temperature of industrial effluent conformed to carbon emission standards, the project in Siauliai, Lithuania adopts six R410a water source heat pump water heaters for commercial water heating, with a customized way for installation. It must be stressed that, with high energy efficiency, this water heating solution shows great performance after being put into use. "PHNIX heat pump runs stably and maintains good performance after being installed, which meets our needs of central water heating for the project." Introduced by the project owner. "In addition, it costs less electricity consumption and achieves a high COP of up to 4.06, indicating that more energy can be saved for us."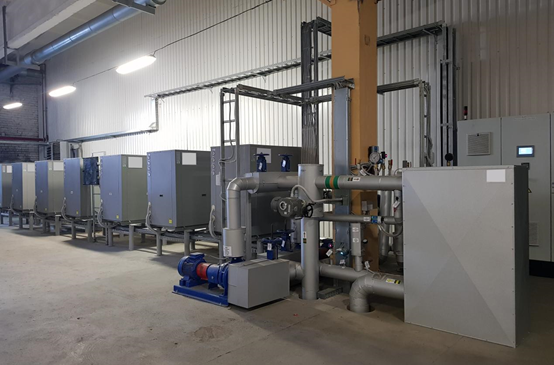 It's also worth mentioning that, with ROI up to 40%, the profit that this heat pump water heating solution brings to the project is considerable. The total profit will exceed 300% if calculated by 10 years of service life. "Using such a customized commercial water heating solution is profitable in the long run." Says the project owner. The heat pump utilized in the project also can be applied in many other commercial applications, such as dyeing color and coating, milk production, hotel services, etc.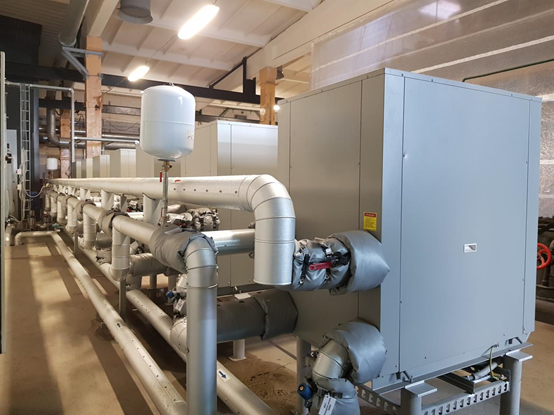 "Because of the hot topic of environmentally sustainable development for a greener world, many project owners are constantly looking for cleaner energy sources, which makes heat pump a mainstream development trend. As one of the top brands for heat pump manufacturers in China, PHNIX will make a continuous effort to upgrade the heat pump technology to make our planet better while enhancing the project benefit by making highly customized water heating solution for our customer." Says Troy Wang, sales director in charge of PHNIX commercial and industrial hot water heat pump division.
As the leading heat pump manufacturer in China, PHNIX is an international enterprise specializing in the R&D and production of heat pumps and energy-saving solutions. Almost 50% of PHNIX products are exported to Europe, North America, and other overseas markets. To learn more about PHNIX and its products, please visit www.phnix-e.com.