Guangzhou, China, May 5th – Full models of PHNIX R290 All-in-One Heat Pump Water Heater- airExpert Attain both CE and ErP Certification. The full models of this eco-friendly R290 series include three different sizes of water tanks which are 100L, 200L and 300L. Attaining these two important certifications makes the flash once again focuses on PHNIX's products. It's good news for PHNIX itself and its partners since this series of water heater are becoming more competitive in the global market.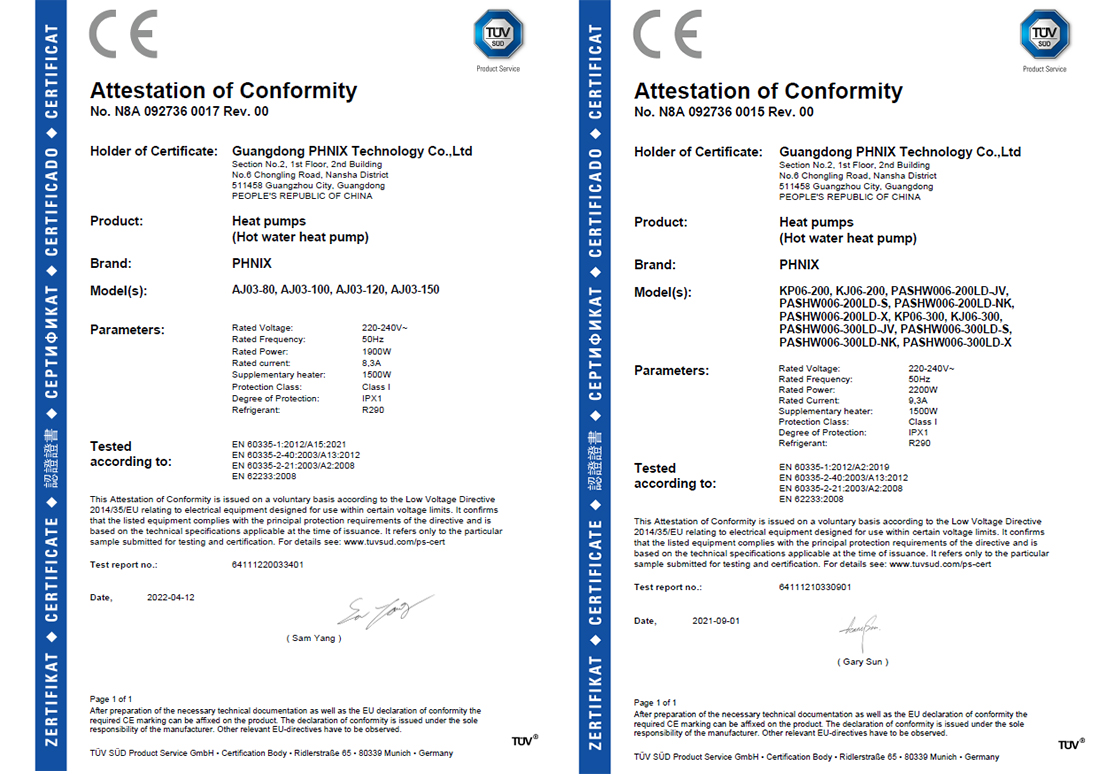 What are ErP and CE?

ErP stands for Energy-related Products. ErP is a European Union (EU) directive aimed at improving energy efficiency and performance standards of products.
On commercial products, the letters CE mean that the manufacturer of importer affirms the good's conformity with European health, safety and environmental protection standards.
To obtain the CE mark, manufacturers must attain ErP certification under the European Union's ErP directive.
Why are ErP and CE certification important?
The ErP directive will eventually affect all products that have an environmental impact during their life. ErP comprises two directives, Ecodesign and Energy Labelling, that will help the EU achieve its 20-20-20 target to reduce energy use by 20 per cent and increase the share of renewable energies by 20 per cent by 2020.
CE certification is a passport for products to enter the European Union and European Free Trade Zone countries. Furthermore, it is a commitment of enterprise to consumers, increasing consumers' trust in the products and decreasing the likelihood of their failure in the European market.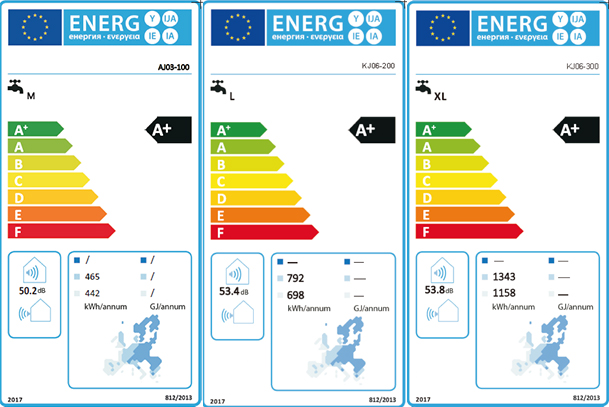 CE and ErP are the compulsory access certifications to the European market, which constitutes the most fundamental assurance of PHNIX's products' circulation. Generally speaking, the attainment of these two certifications can help PHNIX to provide customers with further assurance concerning the safety and quality of PHNIX R290 All-in-One Heat Pump Water Heater airExpert .

What are the advantages of R290 All-in-One Heat Pump Water Heater airExpert?
l R290 Refrigerant
In light of the goal of European carbon neutrality, Europe is phasing out products with a high GWP value. A forward-looking enterprise, PHNIX develops R290 All-in-One Heat Pump Water Heater-airExpert with a GWP as low as 3, making a contribution to the reduction of greenhouse effects. The R290 refrigerant applied to the heat pump is not only environmentally friendly, but also maintains the good working performance of heat pump
l High COP
With a high COP up to 3.0 under the condition of (EN16147)7/6°C, the heat pump can consume less energy and save energy bills for users in the long run.
l DC Fan Motor
The brush-less DC motor is quieter than a conventional AC motor, which means that users can have a better using experience.
l Three Sizes of Water Tank
Three different sizes are prepared for the water tank to satisfy different needs and achieve low-carbon life, which are 100L, 200L and 300L.
According to Edward Zheng, director in charge of PHNIX DHW heat pump division, "In fact, these two certifications are the access requirement for the European market. Under the condition that the refrigerant charge of each machine does not exceed 150g, the COP of 6/7 machines can still reach 3.0 or more under the test conditions, which surpasses most of the counterpart heat pump manufacturer in the industry. . According to our test data, compared to similar products of some heat pump company in Europe, the COP of R290 All-in-One Heat Pump Water Heater airExpert is much better than theirs."
As the leading heat pump manufacturer in China, PHNIX is an international enterprise specializing in the R&D and production of heat pumps and energy-saving solutions. Almost 60% of PHNIX products are exported to Europe, North America, and other overseas markets. To learn more about PHNIX and its products, please visit www.phnix-e.com.