Guangzhou, China, May. 14th, 2022 — PHNIX, an expert in the pool heat pump industry, not only seeks after the development of pool heat pump technology but also is committed to providing professional technical services to our partners. Last week, a technical training is successfully held at PHNIX EU Service Center in Sweden, which has gained positive feedback from customers, making a good start for PHNIX training that are planned to be held later this year.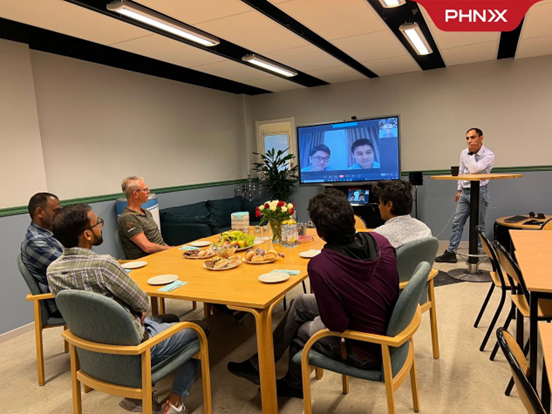 Why did PHNIX decide to hold technical training?
Technical training is an integral part to ensure superior customer services, which can help our partners to understand deeply the performance and technology of PHNIX pool heat pump, and also ensures more professional service to users. Especially, nowadays, as the world market has been chasing after more eco-friendly products, R290 heat pump will be pushed to become a mainstream development trend shortly. Seizing the chance of that, this year, PHNIX has ALL-IN strategy which has gained high attention from our partners in Europe. But some of them are concerned about the safety of the R290 propane as the refrigerant. Therefore, PHNIX decided to invite its partners in the Europe market to visit EU Service Center for technical training, especially for R290 swimming pool heat pump.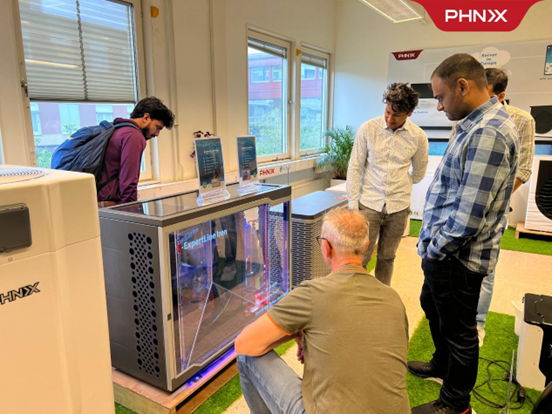 What are the topics of the training?
After the visit, visitors can know better about PHNIX pool heat pumps as well as how to operate the R290 heat pump to ensure risk control and safety during transportation, installation, and repair. The visitors can also take the chance to check on the lasted pool heat pump in the showroom.
The Main Topics On The Traning:
-PHNIX EU Service Center Tour
-PHNIX High-end Inverter Pool Heat Pump
-Full Inverter Technology & Key Components Introduction
-Troubleshooting and FAQ
-IOT Technology (Wifi & DTU & Bluetooth Connection)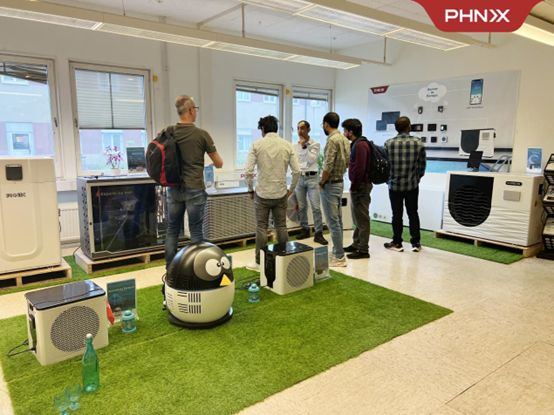 "The greener heat pump is increasingly becoming a hot topic of development in the industry, technical training is crucial for popularizing R290 products and promoting the development of swimming pool heat pumps. Also, it helps establish confidence on PHNIX pool heat pumps." Says Howard Zhang, General Manager in charge of PHNIX overseas swimming pool heat pump division. "PHNIX will continue to pioneer the development of environmentally friendly pool heat pump products and contribute to a clean and sustainable planet."
As the leading heat pump manufacturer in China, PHNIX is an international enterprise specializing in the R&D and production of heat pumps and energy-saving solutions. Almost 60% of PHNIX products are exported to Europe, North America, and other overseas markets. To learn more about PHNIX and its products, please visit www.phnix-e.com.