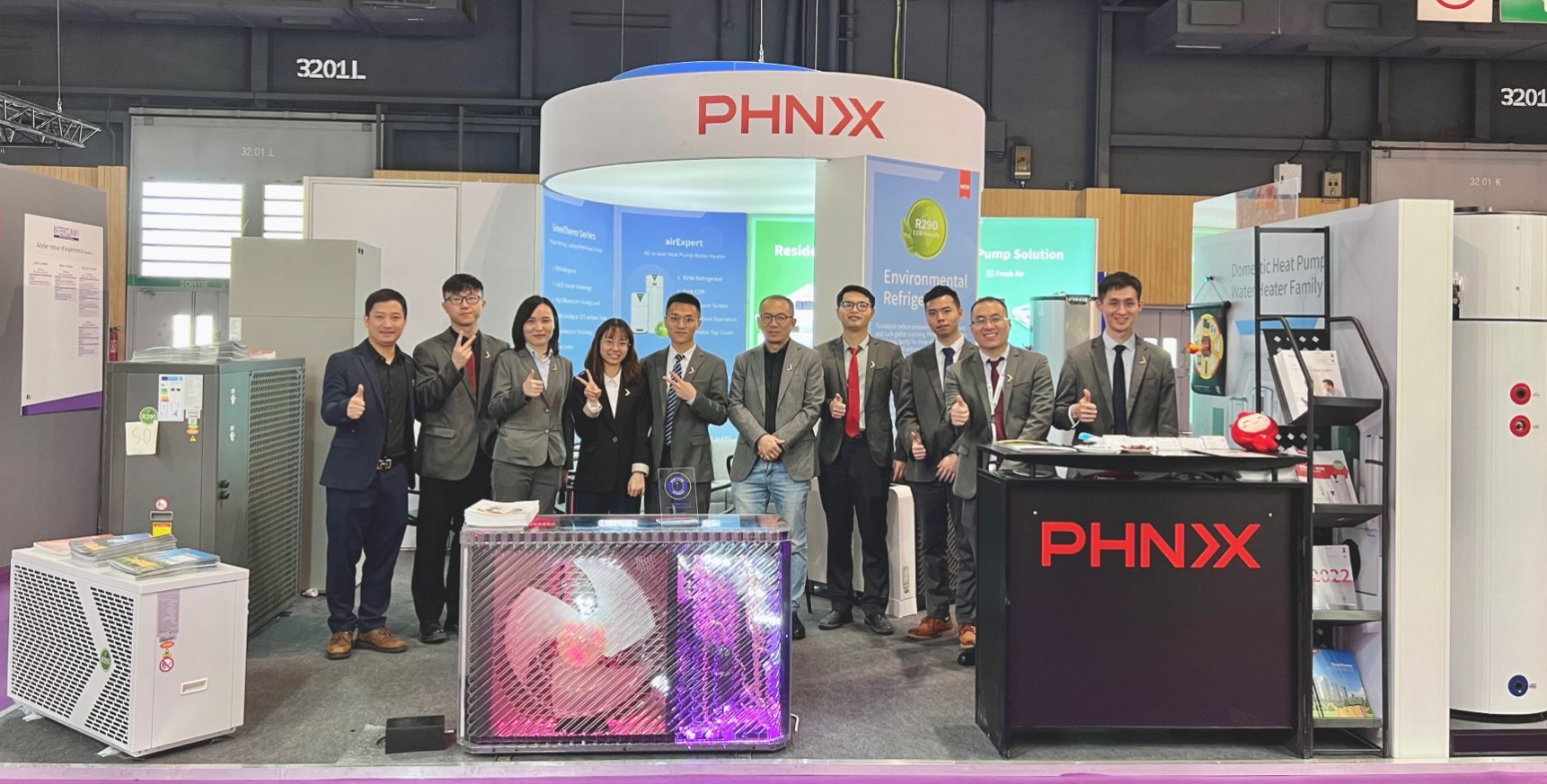 Guangzhou, China, October 8th - PHNIX is glad to announce that the 4-day INTERCLIMA Expo in Paris came to an end perfectly. It met a lot of old friends and made many new friends from the show, which is an unforgettable experience.
However, first and foremost, PHNIX's deepest sympathy goes out to those who are suffering from energy dilemma at this difficult time, especially whose countries are facing energy sanctions due to cruel war. There is not a single employee of PHNIX who does not feel sorry for them. As a matter of fact, they are not the only ones confronted with the energy crisis. Everyone in the world is struggling in this challenge and seeking solutions. One of the visitors on site said :"People from many countries, particularly in the Europe, are getting through a tough time because of the strict energy policies and energy sanctions. If we want to survive in this reality, there's no doubt that we must shift to clean energy. That's why we are here. "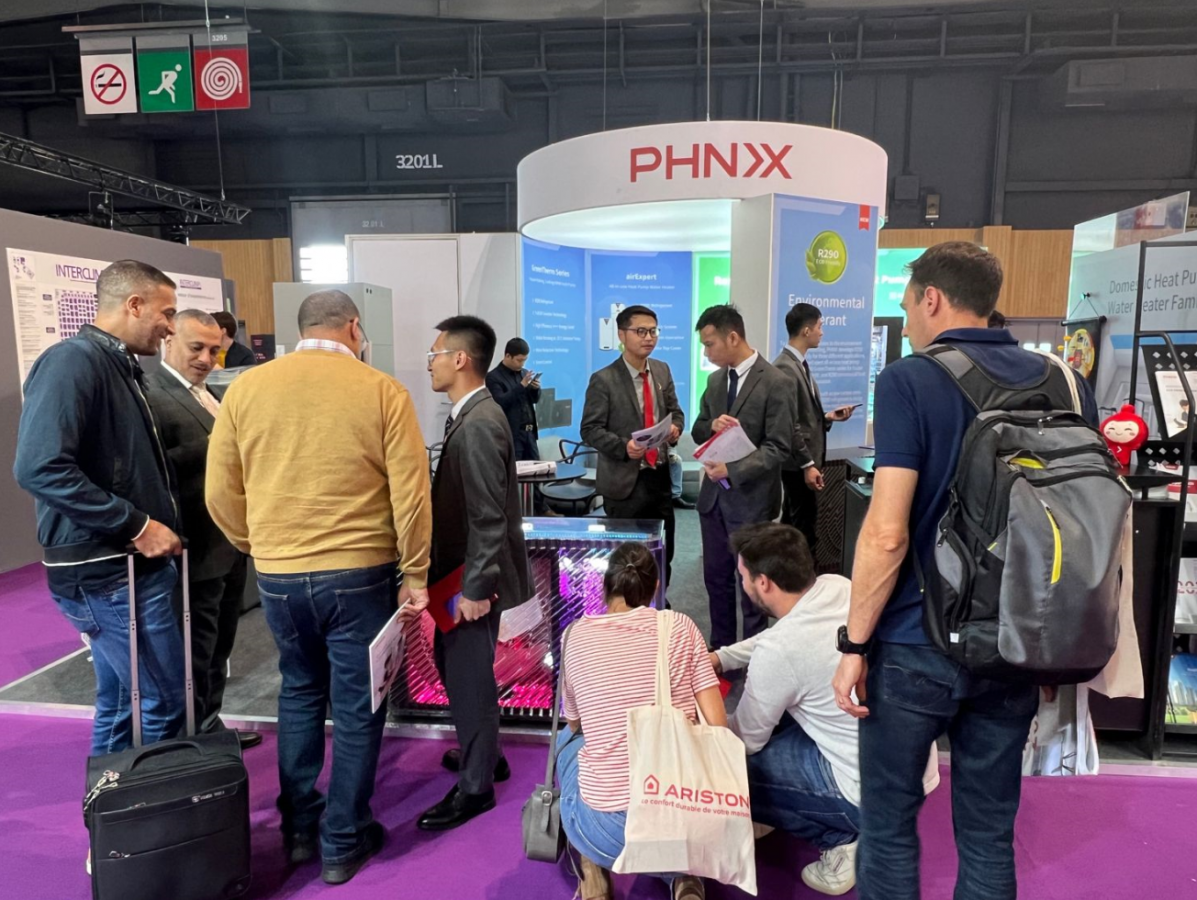 In fact, many visitors have followed PHNIX long before this exhibition was held, which PHNIX found flattering. Another visitor said to PHNIX's manager: "I subscribe to your Linkedin account, and some of your heat pumps really interest me. When I found that your latest products would be part of the show, I felt that I should see them for myself. " Jab Fan, Sales Director in charge of PHNIX house heating/cooling+ DHW heat pump division, expressed his pleasure and shared his views: "First of all, I am very glad and grateful to receive so many visitors and potential collaborators. They hope to find the best solution here and we do not let them down at all. Given the difficult situation in the world, our heat pumps are surely silver lining. We are looking forward to bringing our products to every corner of the world. "
Generally speaking, PHNIX's experts have shared their insights without any reservation and had communication in depth with all of the visitors. On the other hand, they talked about their current concerns and demands with the experts and managers, which was quite effective and helped PHNIX to consider its market. Again, PHNIX appreciates all the visits and are awaiting more to come in the next exhibition——Chillventa, Nuremberg from 11th to 13th October.