Guangzhou, China, November 21st - PHNIX participated the 4-day PISCINE GLOBAL Expo in Lyon and it was such a fruitful experience. Just a week ago, PHNIX swimming pool heat pump team of experts has finished its business visit after three years' struggle without meeting its business partners face to face due to the pandemic.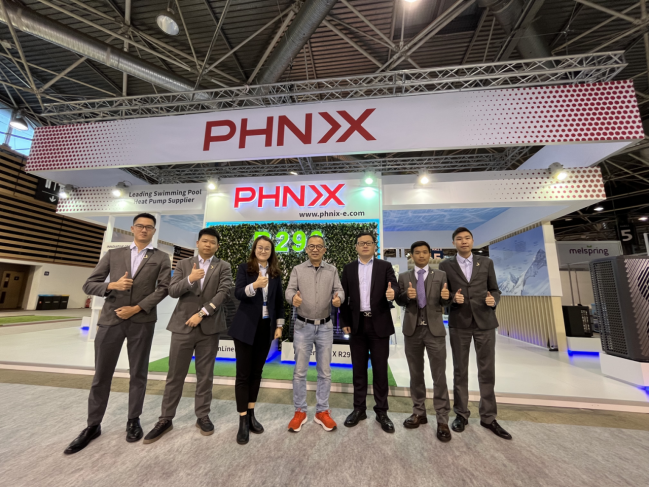 It is also the first time that PHNIX swimming pool heat pump division has come to took part in the overseas exhibition from China since 2019, which was a bittersweet honor and victory. And it is the first time for PHNIX to join PISCINE GLOBAL Expo in Lyon, so the team is full of ambition, and it turns out that everything is right on track.
Now that Europe is confronted with the energy crisis and that energy policies have been tightened, people are urged to swift to sustainable energy and the time left for them is limited. Luckily, many families have installed solar panels at home. "Our latest PV-READY solution can definitely upgrade users' energy-saving system by combining with their PV panels, which means this can save more energy costs for the users." said James, one of our heat pump experts. Even for those who do not have PV panels in their houses, PHNIX PV-READY solution can still help users to realize significant energy savings; therefore, PHNIX PV-READY technology has become a real hit in the expo.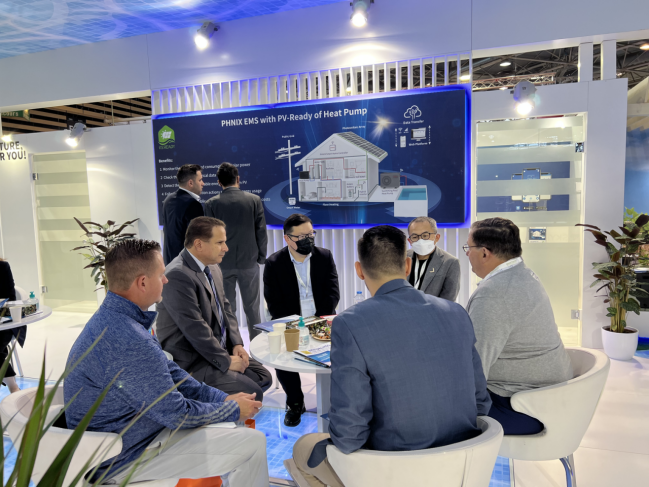 Besides, more than half of the exhibits are R290 products, attracting many attentions. "We have been looking for a reliable supplier of R290 heat pump for a very long time, and we are doing this to follow the market trend. But we made little progress in that. Fortunately, we see hopes and potentials here today." Said one of the visitors.
"Although the Internet technologies is quite mature, we can communicate with others by just clicks anywhere and anytime we want. However, we have to admit that face-to-face talking is more efficient and more vivid. With our experts and technicians on the site, we demonstrated some key parts and techniques of our products. At the same time, this helped solve a few tricky questions for our potential partners, which is a win-win situation."said Howard Zhang, the director of PHNIX Swimming Pool Heat Pump division.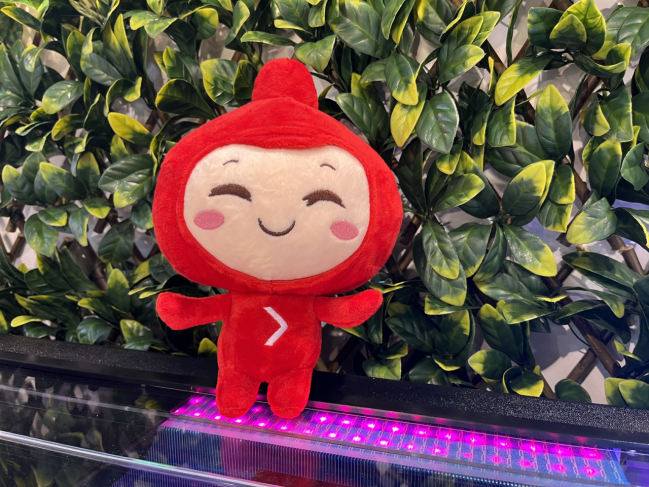 In conclusion, PHNIX have gained much in the expo by exchanging insights and concerns with visitors, which is conducive to its next step in the overseas market. "We really appreciate all the visits. Thanks to everyone's support and we are awaiting our next meeting with more visitors in the coming exhibition." said the Howard Zhang.