Guangzhou China, August 26th-This joyful party in PHNIX kicked off last Saturday, 20th August. As a leading heat pump manufacturer in the world, PHNIX always encourages and supports events that are aligned to and emphasize our ethos of zero distance and cooperation.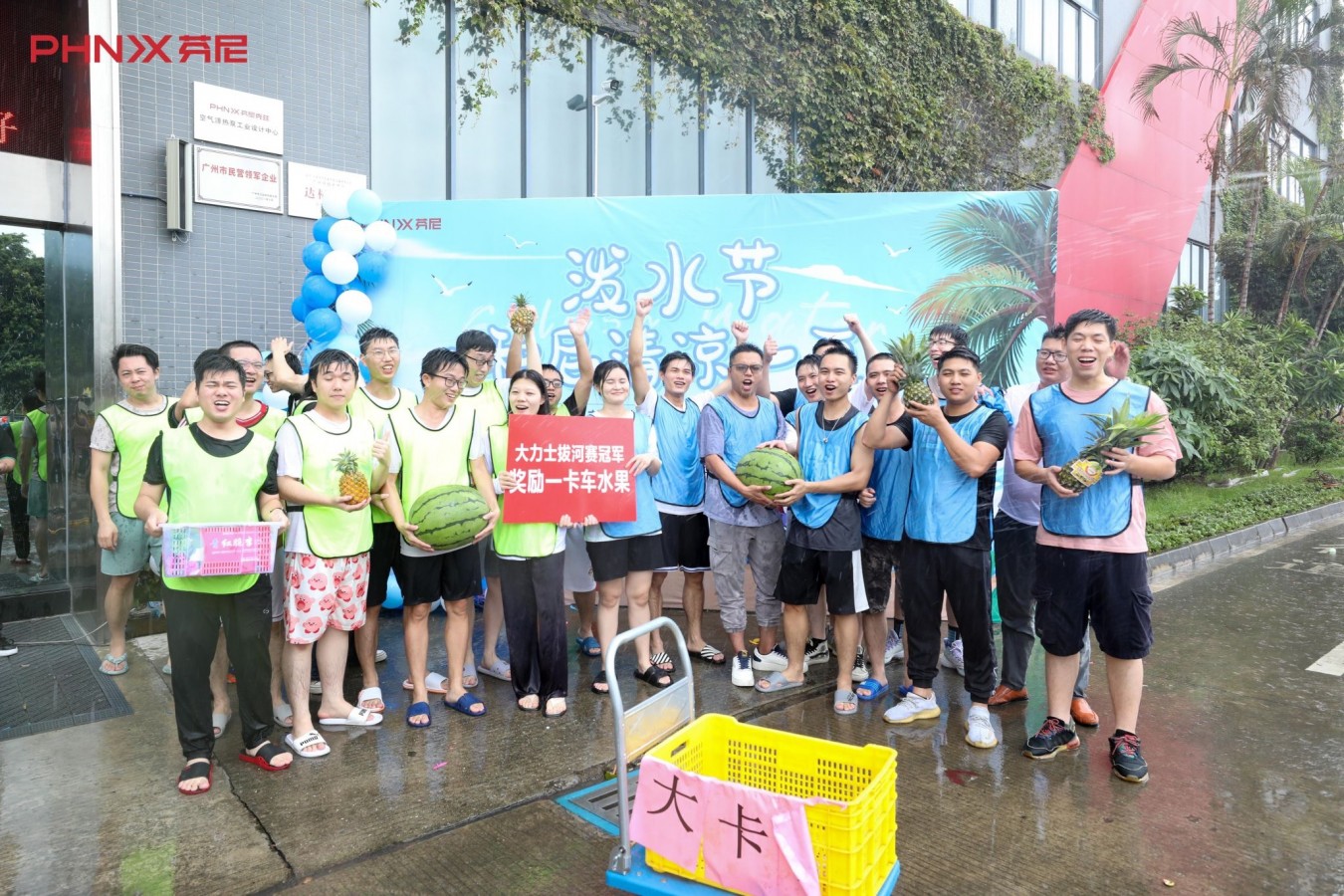 In the party, both employees and their family members are welcomed, so that employees can get together and enjoy family time. In addition, an oversized inflatable pool, various game facilities, music, a lot of exquisite snacks and drinks were prepared on the site, making sure that everyone can throw themselves into the fun.
As a water fun party, water fight has always been a highlight. In the water fight, there were 15 games in total, in which everyone can get points and then exchange delicate gifts with them at the end of the event. There is no doubt that water fight played a major role in this event. People collected water in buckets in the pool, then playfully splashed each other. Armed with water guns and hoses, children and adults were spraying water at everyone who came in sight. All of sudden, the PHNIX Idea Park turned into a playful battleground. It's a good thing August is one of the hottest months of the year in China. The water washed off all the fatigue and bad luck, refreshing people.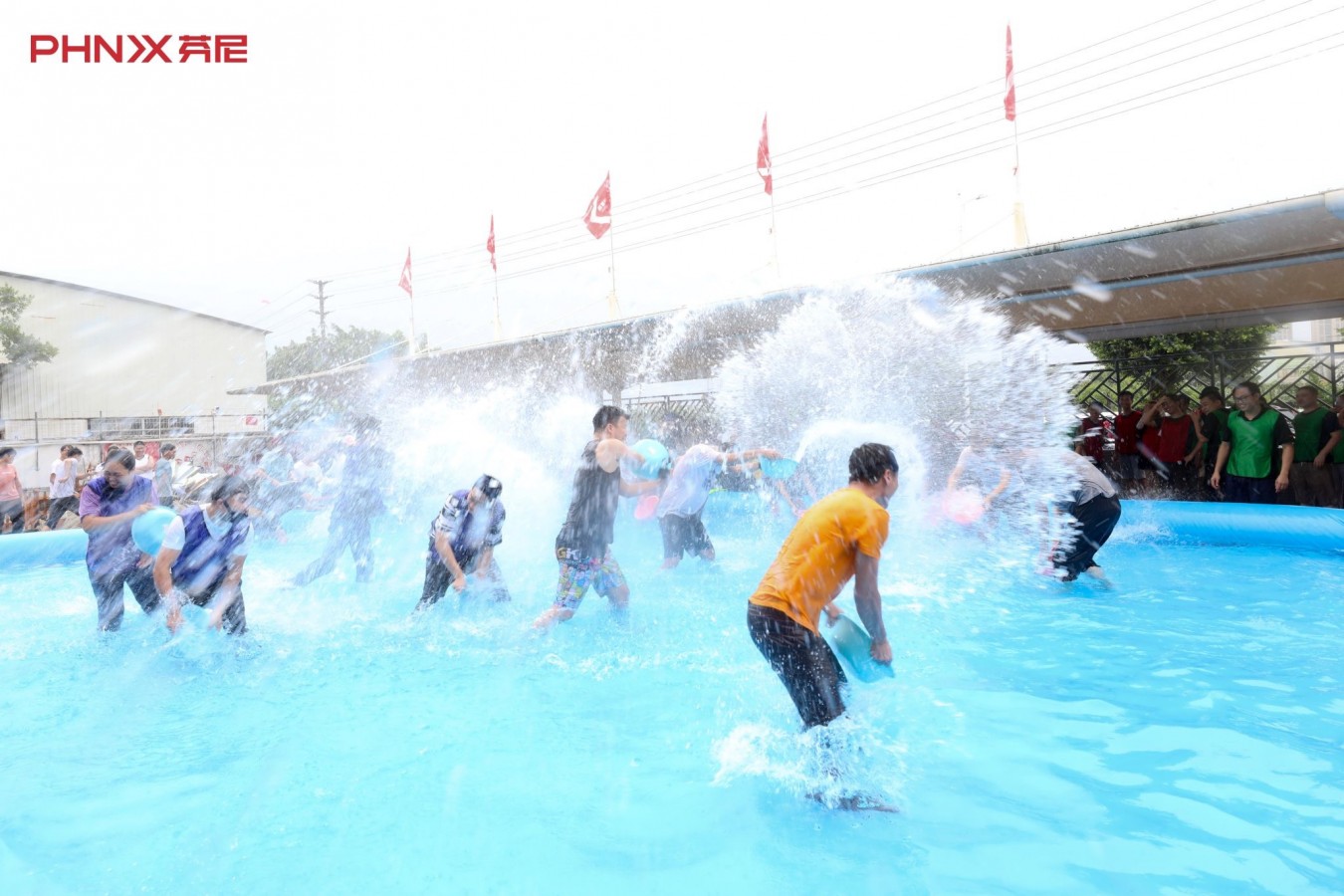 On the scene, some colleagues even presented a fantastic hula dance featuring exciting music and hula skirts. Their enthusiasm overwhelmed everybody, making more and more people move their feet and dance to the music. All the games, food, dance and music surely make this event perfect and full of fun.
One of the staff in the R&D Department said that she was really excited about this event:" My parents and I all took part in this party, and we really enjoyed it. It is great to spend time with my family and also have fun of ourselves. I even got a huge watermelon and some gifts."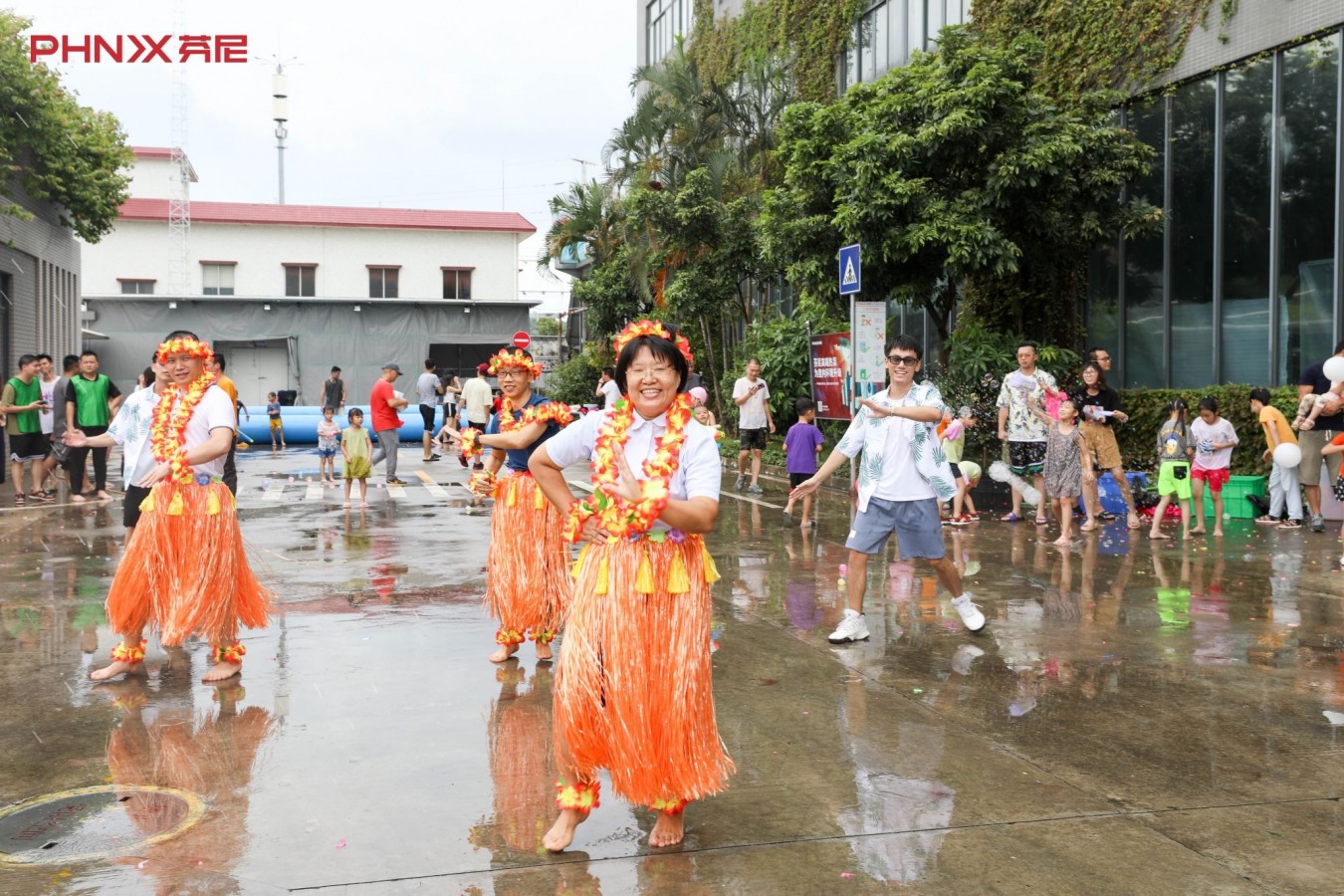 One of the PHNIX's mission is the happiness of the staff. Given that water to fish is what staff to company, PHNIX always place its staff at the forefront. In addition to this summer party, it also holds a lot of fantastic events such as group dancing competition, basketball game, reading festival and so on, showing caring to its staff. To sum up, all the employees have had a good time in this party and are looking forward to the next event to come.