GUANGZHOU, China, Nov. 19-CLIMATIZACION y REFRIGERACIÓN –C&R show concluded with perfect ending. In the show, PHNIX fully demonstrated its latest achievements on heat pump technologies and left the visitors with deep impressions. Among various heat pump showcases, the two R290 heat pumps became the spotlight which are GreenTherm series for house heating, cooling+DHW and R290 AirExpert all-in-one heat pump water heater, attracting tremendous volume of visitors to PHNIX's stand. Under the pandemic, the C&R show was a great chance to allow European market to get access to learn about the newest heat pump technologies from China and the strength of product innovation of PHNIX.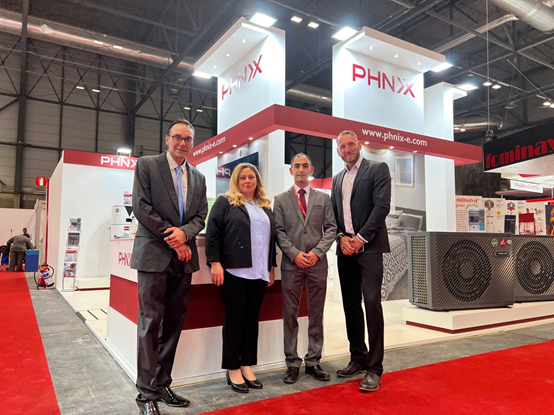 In the exhibition, PHNIX showed:
●R290 Air To Water Heat Pump-GreenTherm series heat pump with eco-friendly refrigerant R290, GreenTherm series can run stably under -25℃ temperature and maintain high COP and reliable stability
●R32 Air To Water Heat Pump-HeroPremium Series for Higher Efficient House Heating/Cooling+DHW

●All-In-One Heat Pump Water Heater-AirExpert R290, a powerful all-in-one heat pump water heater with eco-friendly refrigerant R290, AirExpert R290 can achieve an optimal COP of up to 3.0 and offer instant comfortable hot water all year round.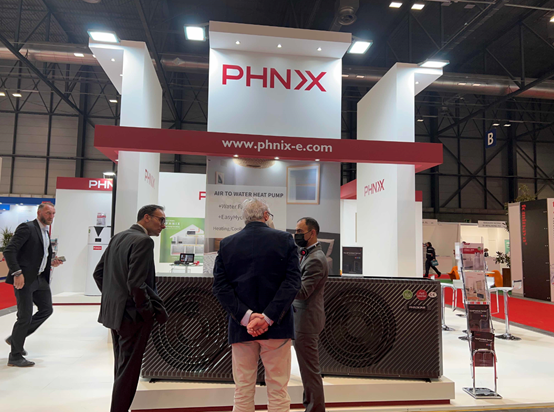 Besides, due to the COVID-19, PHNIX sales team from China cannot arrive at the scene. Not just offline exhibition, PHNIX held Live Streaming on YouTube in China headquarter to interact with visitors and show the new heat pump products to the visitors from various countries. For PHNIX, it's its first attempt to return back to traditional offline exhibition and the first try to combine offline exhibition with online live streaming.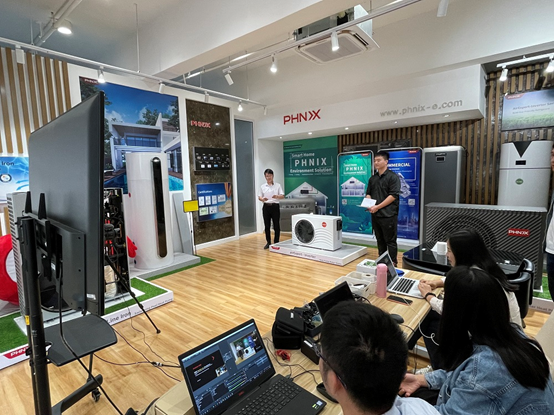 "Finally, a huge thank you to everyone who came along and made C&R exhibition such a great success. The end of the exhibition was a new beginning for PHNIX. PHNIX will continue to take part in the international HVAC expos and bring more new heat pump technologies to the market." Said Peter Wang, director of PHNIX overseas business.


About PHNIX
As the leading heat pump manufacturer in China, PHNIX is an international enterprise specializing in the R&D and production of heat pumps and energy-saving solutions. Almost 50% of PHNIX products are exported to Europe, North America, and other overseas markets. To learn more about PHNIX and its products, please visit www.phnix-e.com.