Guangzhou, China, Jan. 19, 2022 - To enhance the quality awareness of all staff and advocate lean production, PHNIX held the quality competition. The competition is held every year and all company leaders, senior quality engineers will attach great importance to the competition and join as judges. The competition attracted more than 100 people to gather as audience. "The quality is the root of an enterprise. Through 20 years, depending on the excellent quality and good service, PHNIX has won trust and favor of our global customers which required us to constantly improve our product quality." Said Andrew Zong, the chairman of PHNIX.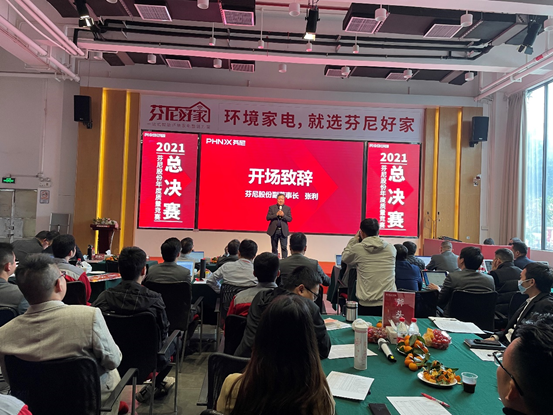 The occasion of the competition was grand and the contestant got together with the feelings of excitement. The competition consisted of two parts. The first part required the project leader to deliver a speech to demonstrate their sample project in which they successfully resolve the key technical problems and improve the product quality. Then in the second part, judges would put forward questions and the contestant would give answers accordingly. Four types of awards were given to different contestant teams which were the Excellent Product Design Award, Top Manufacture Award, Excellent Project Application Award and Quality Improvement Award. The judges gave different score to the contestants according to several criteria, including marketing feedback, product reliability and fault rate and technological breakthrough. After four hours of fierce competition, the winner for four different gold, silver and bronze awards come out.

To follow through on this commitment to quality, PHNIX has built a total of 22 labs with capability of testing heat pump products range from 3kW to 350kW. With world leading testing level, the lab can conduct tests for product performance in every aspect, including noise level, low temperature resistant, UV, salt spray, RoHS, heat exchanger efficiency, constant temperature and humidity, pressure, temperature etc. As PHNIX has launch R290 heat pump product, PHNIX also built up a professional anti-explosion laboratory for R290 heat pump testing.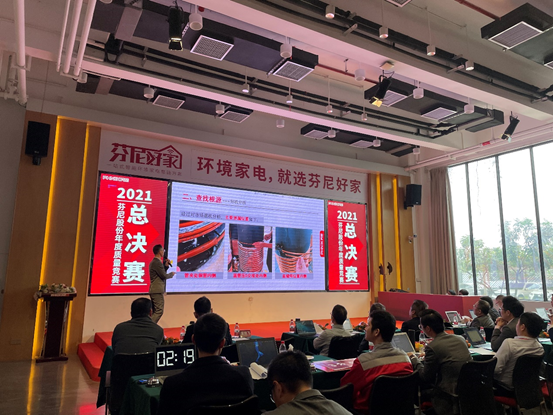 The quality competition was held successfully, obtaining highly approvals and appreciation from not just PHNIX internal personnel but also the heat pump industry in China. "Through this competition, we hope to set up higher quality standard for our product in every expect. PHNIX has been adhering to the "customer-centric" philosophy, what we have been pursuing is nothing but providing all our customers top quality heat pump products." Said Andrew Zong.
As the leading heat pump manufacturer in China, PHNIX is an international enterprise specializing in the R&D and production of heat pumps and energy-saving solutions. Almost 60% of PHNIX products are exported to Europe, North America, and other overseas markets. To learn more about PHNIX and its products, please visit www.phnix-e.com.