GUANGZHOU, China, Oct. 28, 2021- Recently two PHNIX Heat Pumps for house heating, cooling+DHW ( HeroPlus series and HeroPremium series) attained the MCS certification, an industry-led product quality assurance and reliability. The certification is specially recognized in the UK market as a mark of qualified product. Through continue effort, shortly after PHNIX HeroPlus series received the certification in July, 2021, HeroPremium series received the MCS certification in this October as well. As a heat pump manufacturer with global cooperative partners, PHNIX always seeks way to improve product quality and achieve different standard to meet the demand of different markets. This time, with obtaining the MCS certification, PHNIX can help its UK partners to better adjust to the financial incentives policy for energy product and grasp more market chances.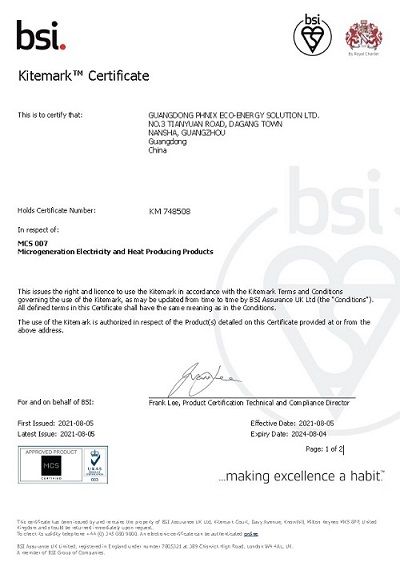 About Two MCS Certified Heat Pumps
HeroPremium Series
- High Efficiency A+++ Energy Level
- DC Inverter EVI Technology
- 39dB(A) Quiet Running
- R32 Refrigerant
- Stable Running at -25℃
- ABS Material Screw-free Design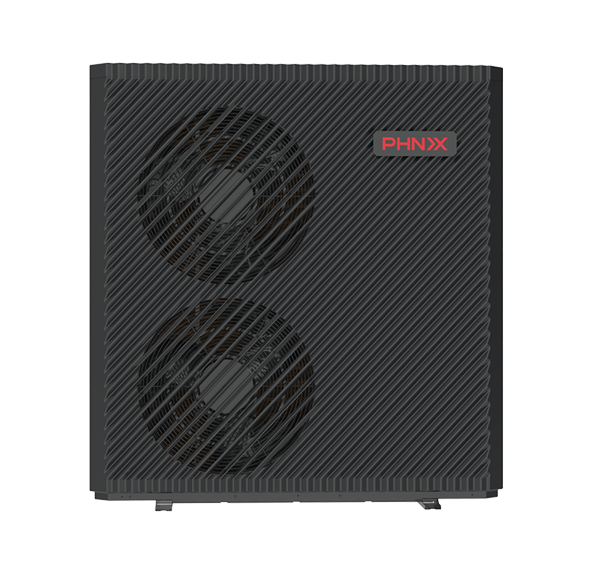 - Intelligent Defrosting
- Stable Running at -25℃
- DC Inverter EVI Technology
- R32 Refrigerant
-Smart Colorful Touch Display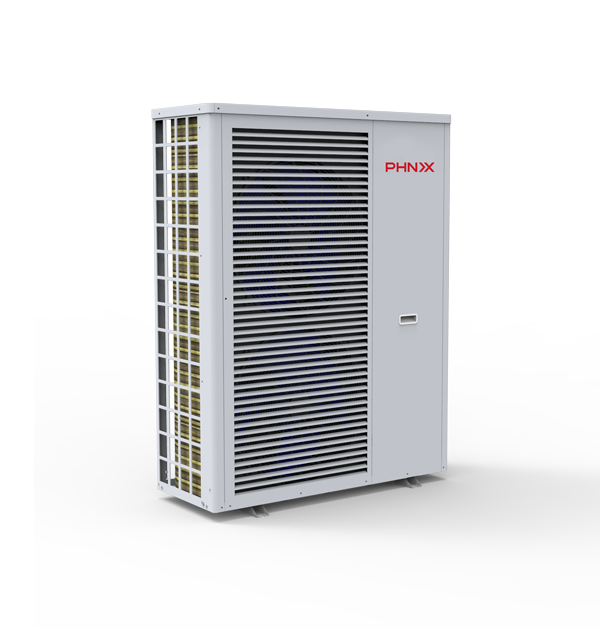 "Attaining the MCS certification is a demonstration of our commitment to make every PHNIX product a global certified product for our cooperative partners." says Jab Fan, sales director in charge of PHNIX house heating/cooling+ DHW heat pump division . "This certification will prove valuable as it is one important open sesame for our products to enter the UK market. More importantly, achieving the certification gives our product instant credibility to be accepted in the market too. HeroPlus series and HeroPremium series will not be the only two products assessed with MCS certification, PHNIX is working on other product line simultaneously for this certificate."
As carbon neutrality has become a global target, requirements for energy products is increasing. PHNIX rises to the occasion to continually help cooperative partners to overcome their challenges not just with creating more innovative heat pump product but also continue to meet the requirements needed to maintain the certification, revalidating the international certificate annually.
About PHNIX
As the leading heat pump manufacturer in China, PHNIX is an international enterprise specializing in the R&D and production of heat pumps and energy-saving solutions. Over 50% of PHNIX products are exported to Europe, North America, and other overseas markets. To learn more about PHNIX and its products, please visit www.phnix-e.com.