Guangzhou, China, October 14th – Thank you for all the people that visited and supported PHNIX. The 3-day Chillventa Expo was undoubtedly a journey full of passion and inspiration.
With great strength, PHNIX has an incomparably comprehensive product range. At the exhibition, PHNIX demonstrated the most cutting-edge heat pump technologies and products, especially the full range of R290 heat pumps for three different applications. In addition, PHNIX brought its latest products——Split Type Heat Pump Water Heater to the show, which attracted many visitors. Featured with the eco-friendly refrigerant, the R290 heat pumps can achieve low-carbon emission and high efficiency, which stay in the step with the current carbon neutral trend and become the highlights on PHNIX's stand.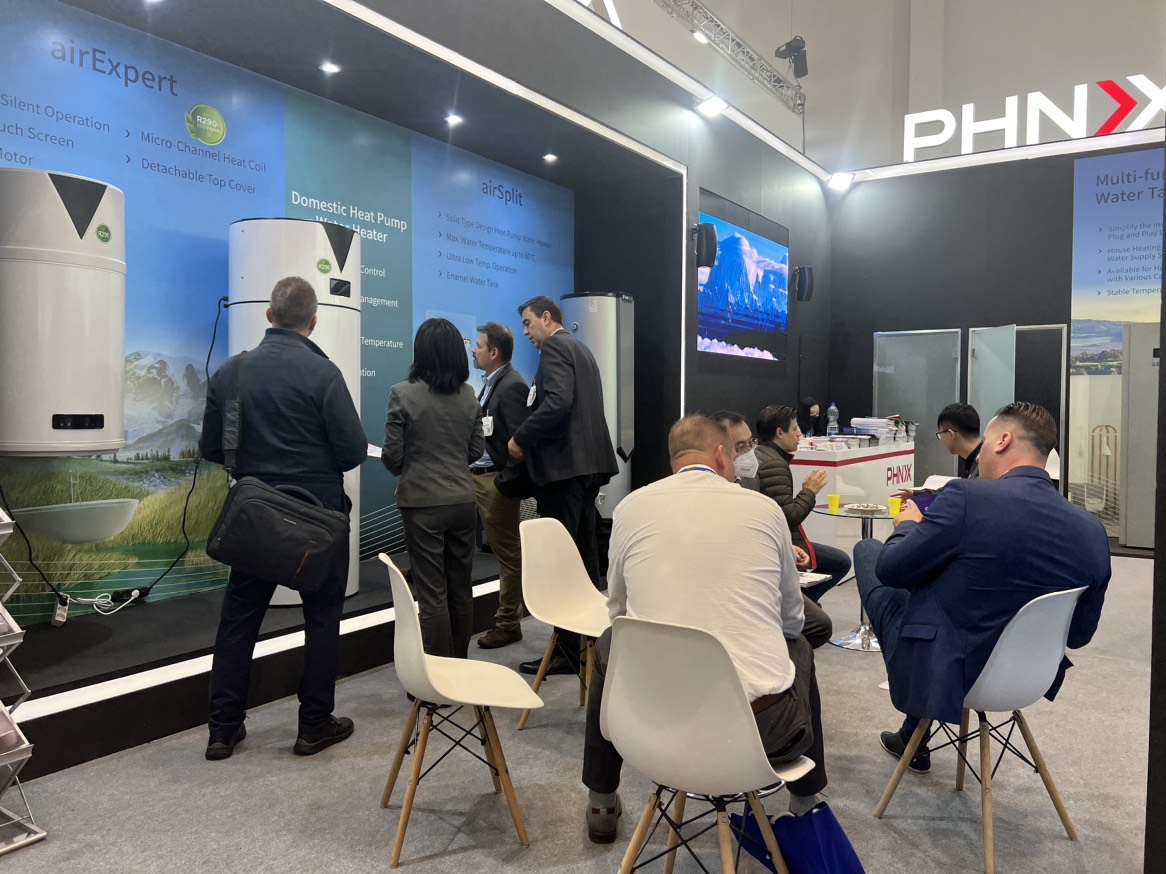 Although the 2022 Chillventa Expo followed on the heels of the 2022 Interclima Expo, it was still a hit. Many followers of PHNIX from social media channel were flocking to PHNIX's booth. Even those who have visited PHNIXin the just finished INTERCLIMA Expo still came to the booth and discussed more information with PHNIX's experts. "We presume that the energy policies will become stricter and we are trying our best to buy time and be fully prepared to meet this challenge. We are confident that we can find solutions here in PHNIX." Said one of the visitors from Germany.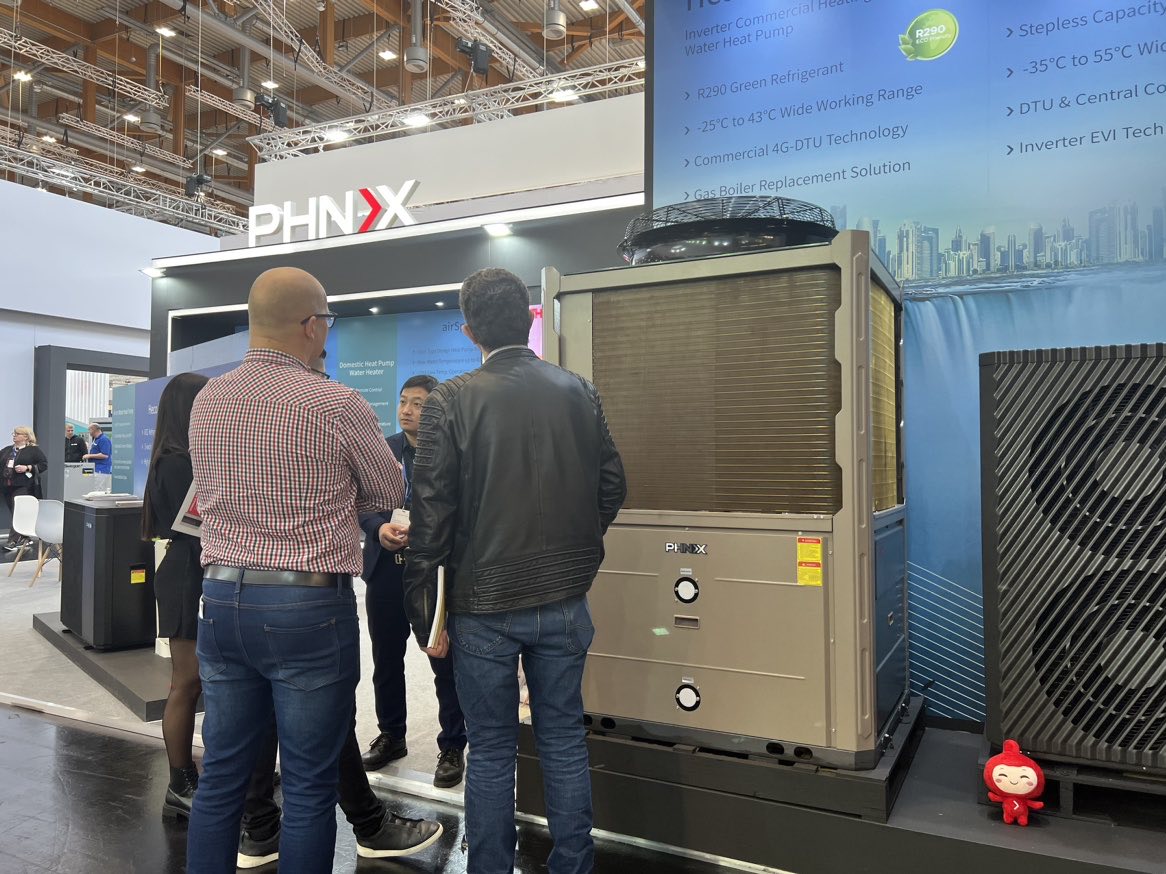 PHNIX experts had deep discussion for future cooperation with a great number of cooperative partners and will make further cooperation scheme for R290 heat pumps, which can definitely pave the way for the popularity of R290 heat pump products and development of its cooperative partner in the global market. "For a long time in the future, our heating products will continue to put major focus on the European market due to its energy policies and the global situation. I have to say that the feedback we received in both shows gave us confidence that we can achieve speedy progress and great success. We are grateful for it." Said Peter Wang, PHNIX Deputy General Manager in charge of PHNIX overseas business.