R32 New Refrigerant
Compared to the refrigerants widely used today, such as R-22 and R-410A, R32 has a global warming potential that is two-third lower and it is remarkable for its low environmental impact, which speed up the its popularity in the industry.
Wi-Fi Control
PHNIX is the first heat pump supplier in China who provides smart app control for pool heat pump. Since we launched the smart control technology in 2014, our smart App has brought much convenience for our customers all over the world.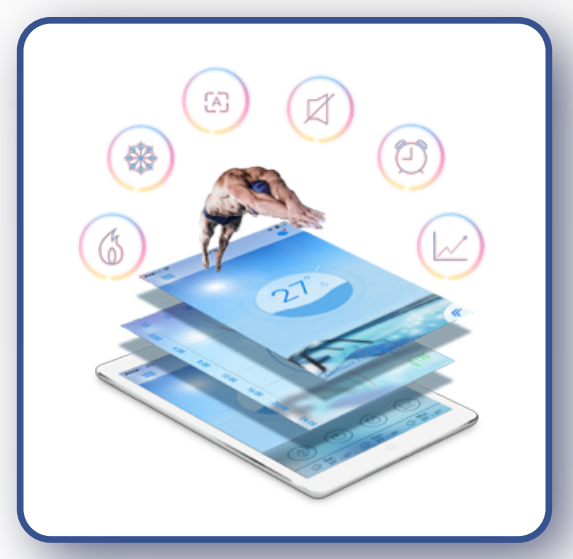 Smart PCB
PC1002 features with a precise temperature control system and the combination of 32-bit Processor makes the main board to operate at high speed. Meanwhile, the main board is designed with a RS485 interface which is beneficial for central control system of your pool.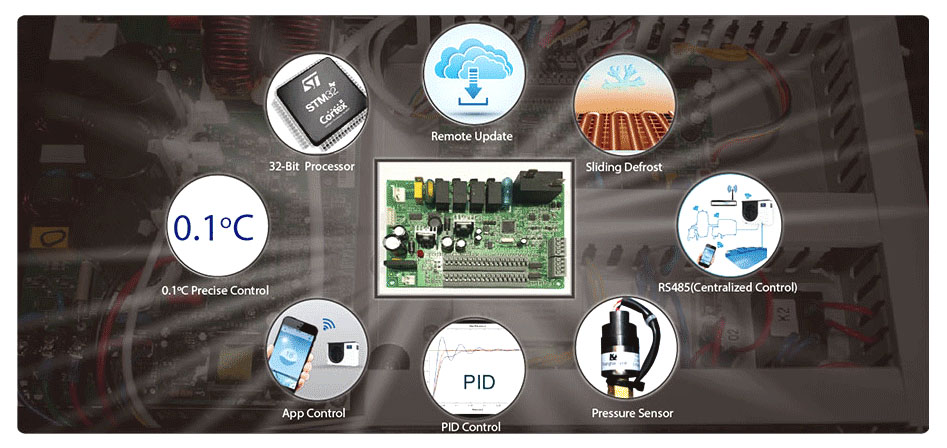 Spiral(Twist) Titanium Tube
Spiral Titanium Tube is with excellent correction resistance and capable of increasing the heat exchanging efficiency.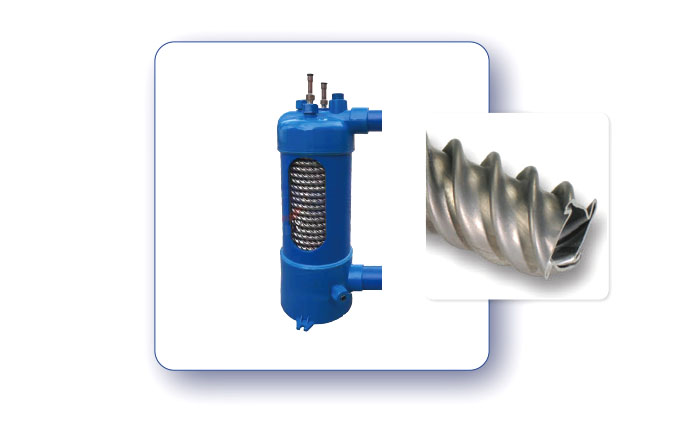 Electric Expansion Valve
The units automatically adjust the refrigerant flow rate, which ensures it to operate with high efficiency in all weather conditions.